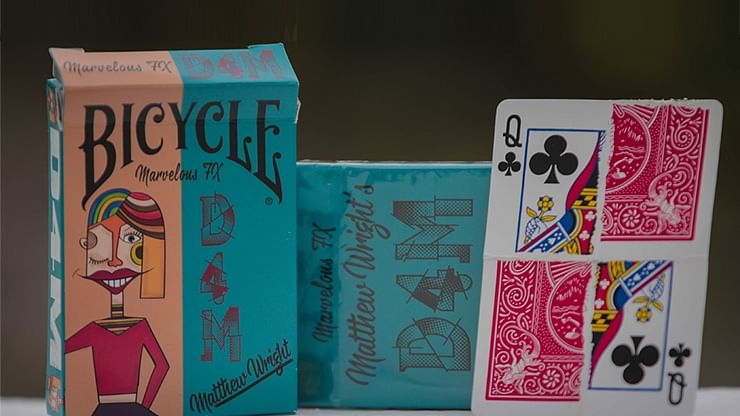 D4M is an incredibly visual and unique torn and restored card effect. It is fully examinable and leaves your spectators with a souvenir they will want to keep and show forever.
A spectator selects a card, which can be completely inspected. It is then marked for identification. The magician tears it into quarters and then inexplicably restores the pieces back together with two of the pieces reversed.
Hyper visual and instantly examinable.