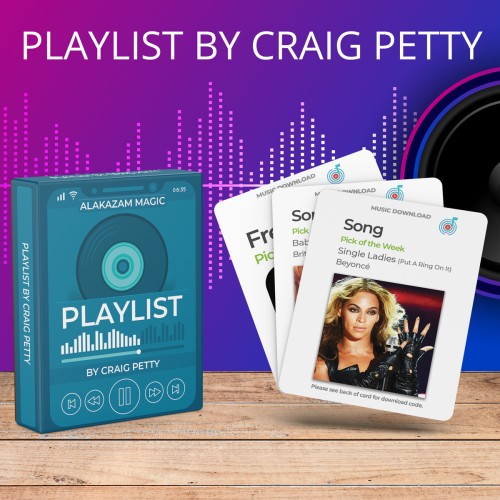 From the Alakazam Creator Of The Year 2021 Craig Petty comes a brand new addition of our wallet series.
Playlist is not just a one trick pony. As with almost all of Craig's effects he has gone to town with this one.
Craig has taken the idea of the free music download card (the type of thing you find in coffee shops are service stations) and created a 10 -15 minute close-up act out of them.
This cleverly designed set allows you to perform match up effects, prediction effects, and even wild card style effects all with innocent looking music cards.
Craig truly is a monster when it comes to creating effects that work in the real world with items that look organic.
Playlist comes complete with all the custom designed cards and a full tutorial video where Craig teaches you a whole host of killer routines and applications.
Plck up your Playlist today, add it to your wallet and prepare to amaze!