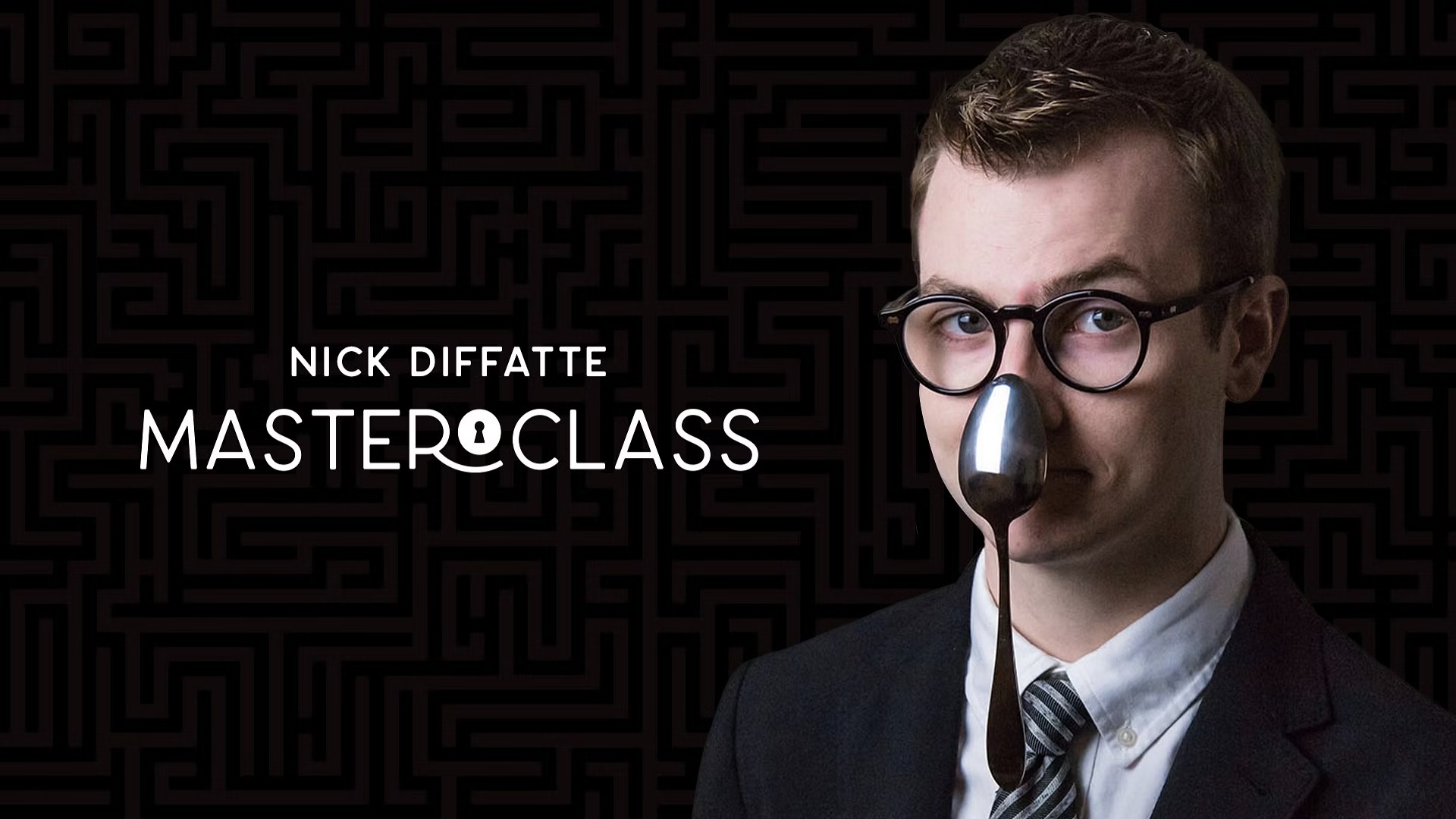 An incredible more than 3.5 hour download from one of the most in-demand magicians and comedians in the world.
Nick Diffatte's ability to seamlessly blend dry humor, quick wit and perfect comedic timing with truly impressive magical chops elevates his performances well beyond the realm run-of-the-mill "comedy magic". Now, as part of this special download, he's sharing some of his best secrets!
A Vegas mainstay with multiple long-term residencies under his belt, and one of the only magicians Mac King trusts to fill in for him at his iconic show, Nick is a true star. He's a regular at the
Magic Castle, has appeared on the Late Late Show and has also been the headliner on multiple Disney Cruise Lines voyages. For many of you reading this, you might remember him best as the guy who got a ground-shaking standing ovation at Magifest.
Anyone who has read Nick's bestselling book Offbeat knows he prides himself on being as much an entertainer as he is a comedian or magician. So, you're in for a real treat as Nick shares a treasure trove of material that is not only super practical but is also filled with invaluable insights on how to construct a unique presentation that is truly entertaining. Even the tricks you might not see yourself performing will still offer key pieces of wisdom you can apply to material you already do.
The "Nick Diffatte Masterclass" comes with two lecture videos and a bonus q&a video. It's all available to download immediately!
Session 1
Multiplying Inhalers
School of Hard Knots
Choosing the right material
Turdville
Zabrecky Reading
Dye Another Day
Nest of Envelopes
Session 2.
Contact lens
Bounce no Bounce
Diagonal Palm
Long Bill Routine
Coin Box
Penny
Mismade Match
Bonus Session – Q&A
This is a recording of a q&a session that took place when this Masterclass first aired. It features Nick answering questions from members of Vanishing Inc. Monthly. He dove deep into the real nitty gritty of his material and offered invaluable insights that any performer will greatly benefit from.