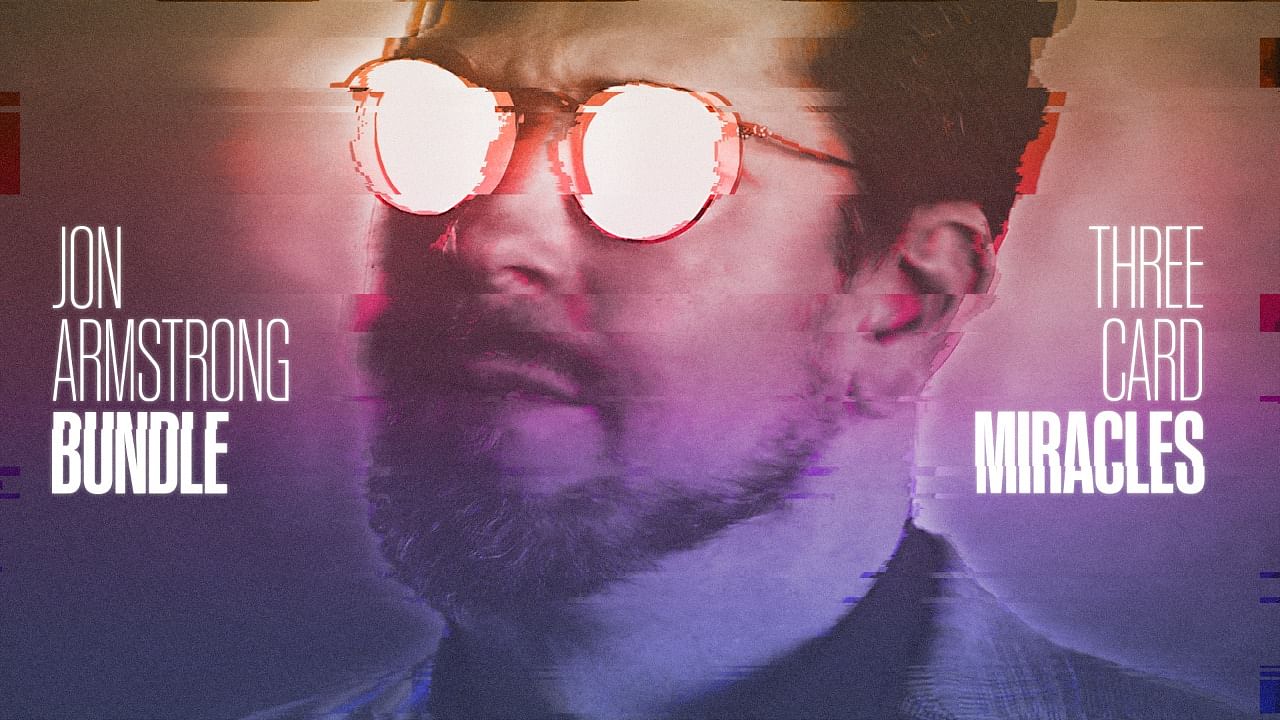 Three practical and commercial routines from one the most popular performers at the Magic Castle and on Disney Cruise Lines.
We get it, most of you probably tried to watch the trailer before reading this. You probably saw the lengthy runtime and thought it might be a mistake. Before you email us, we want to let you know it's actually not a mistake at all. In honor of this exciting new release, we're doing something we've never done before—our first-ever full length trailer!
Jon Armstrong is a true worker in every sense of the word. A consummate professional that doesn't bother himself with constantly keeping up with magic trends and fads. Instead, he evolves his
material through real-world performances. His routines are true showstoppers that delight every audience.
So, we've decided to forego a glitzy trailer with exciting music, overblown reaction shots, and flashy cuts. Instead, you can watch every routine in its entirety performed for real people. It's really a free magic show that you can sit back and enjoy.
In this Vanishing Inc. exclusive download, Jon shares three professional close-up magic card tricks. Like all of Jon Armstrong's material, these routines are powerful, practical and ready to be put right into your working set. If you love card magic, don't read any further. Just add this bundle to your cart. You won't be disappointed.
Each of these downloads is available separately (click the links below to see them performed). But, the best way to experience them is by saving big with the exclusive bundle deal.
Effects featured in the "Jon Armstrong Close-Up Magic Download Bundle"
Orbs Of Power: A nearly self-working, highly visual take on the Follow the Leader plot.
Three Blank Monte: A multi-phase, entertaining 3 Card Monte routine that uses blank cards to offer a novel new approach and help build toward an incredibly powerful ending that solves one of the biggest problems with the classic card scam.
Out of this Blah Blah Blah: A wildly entertaining, extremely fooling, completely unique and deceptively easy version of Out of this World that might just become your new favorite take on the classic plot.
Download the "Jon Armstrong Close-Up Magic Bundle" today.