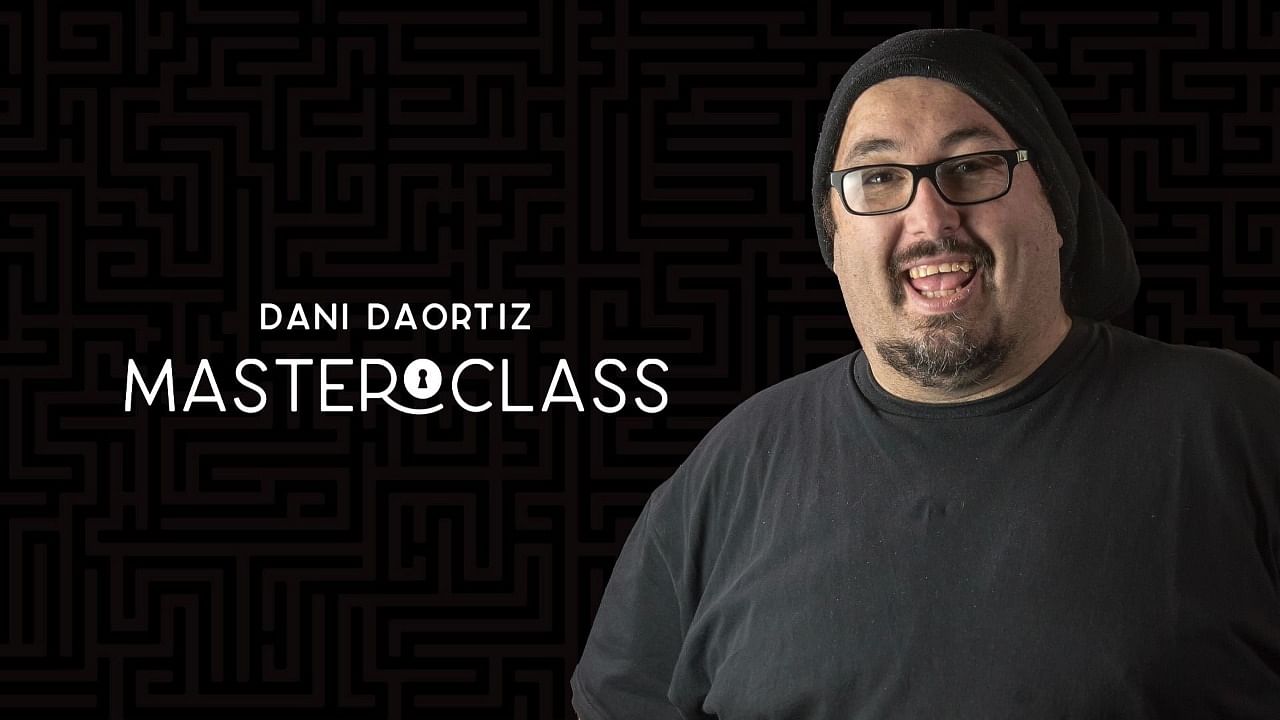 Dani DaOrtiz: "It's your life!" But it's also your Masterclass. Dani is revered by magicians for his impossible, energetic style of performance. When Dani lectures, he tends to focus on the philosophical underpinnings of his magic. But for this Masterclass, he has chosen to focus on the card magic that has taken him all over the world. This will be a rare glimpse into the techniques he uses when he performs. This is Dani with an emphasis on usable, unpublished card magic.
Week One: (September 5th 2021, 4pm ET) – "Triumphs"
Dani will detail his most deceptive Triumph effects (including several unpublished routines), and discuss the inner secrets to making your existing Triumph routines even more powerful.
Week Two: (September 12th 2021, 4pm ET) – "Magic from the Spectator's Point of View"
Using various new semi-automatic routines as his starting point, Dani will discuss the theory behind how he strengthens his magic from the spectator's point of view. He'll discuss chaos and naturalness within several of his routines.
Week Three: (September 19th 2021, 4pm ET) – "Zoom Call"
To introduce this Zoom call, Dani will talk about "Freedom of Speech" technique, which he has previously only shared to Spanish-speaking magicians. He will then answer your questions and go over any of the techniques that you need help on. This is a Zoom session not to be missed!