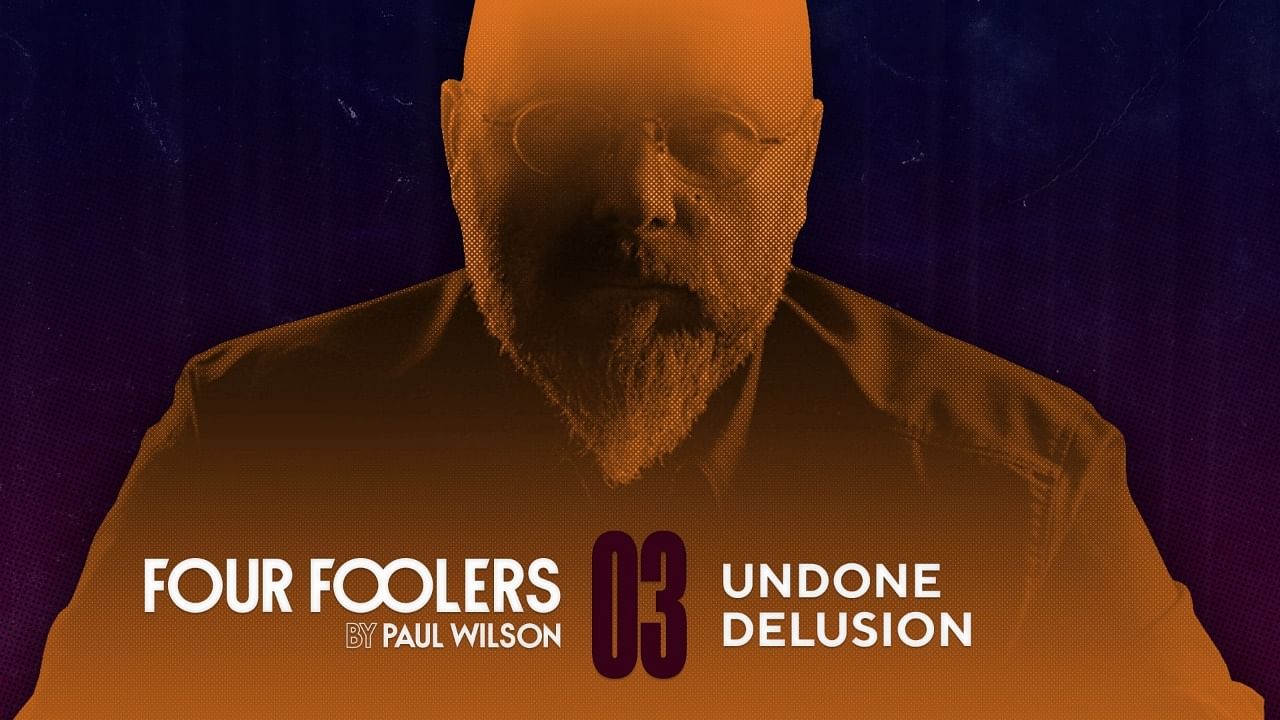 Paul Wilson's streamlined handling of the iconic "Dunbury Delusion" solves many of the problems impacting the famous card trick to create an impromptu card magic miracle with a shocking ending that will leave every audience floored.
"Undone Delusion" is offered as part of an amazing "Four Foolers Paul Wilson Download Bundle" available only at Vanishing Inc. While you can get it now on it's own, you can also save 60% by grabbing the incredible discounted download deal.
A playing card is selected and lost in the deck. You discuss how you're about to perform a mathematical card trick with some pretty mind-blowing concepts at work. You're not entirely sure how it works; but, after a couple shuffles, the four playing cards on the top of the deck should be able to be added together to tell you the position of their selected card in the deck.
The deck is shuffled before the top four cards are shown and added up. They reach the number 24 (or whatever it may be). Unbeknownst to you though, their selection has somehow been mixed in with that bank of cards, which is now face down on the table.
Unknowingly, you continue with the trick as planned, dealing cards until you reach the number from before (24 in this case). You proudly claim that the card you stopped on will be their card, oblivious to the fact that the audience is nervously awaiting what they expect to be a failed magic trick. There's no way it can be their card since they just saw in the packet of cards that's sitting on the table.
You may have to help them pick their jaws up off the ground when you turn over the card to show it is impossibly their chosen card. As if that wasn't enough, when they inevitably check to see if their card is still in the tabled packet, they'll be shocked to find it's not only not there, but there's now only three cards.