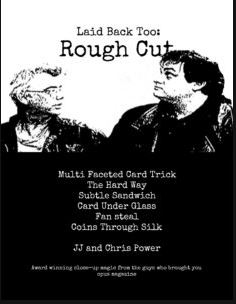 A production made for FISM 2000 which was held in Lisbon, Portugal. A rare chance to see these two performers in action. Sharing their thoughts and approach during the explanations.
Remastered for this digital download.
Contents includes:
Multi Faceted 4 Card Routine, Coins Through Silk, Card under Glass work, JJ's Vanishing Deck, Subtle Sandwich Plus, The Cull, Fan Steal and much more.