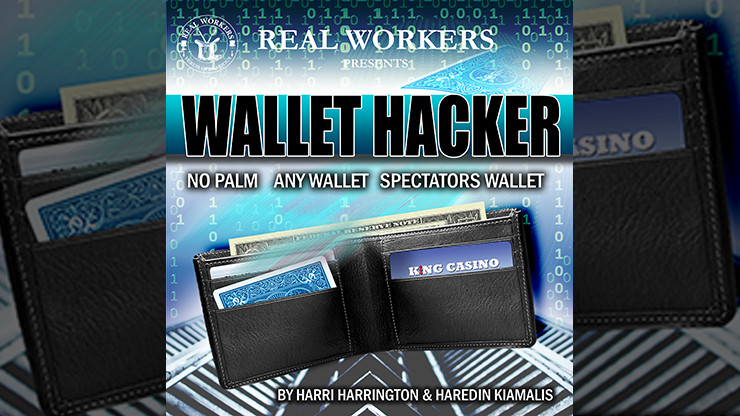 Instantly transform any standard wallet into a Card to Wallet with Wallet Hacker!
This ingenious gimmick allows you to take your own wallet or EVEN YOUR SPECTATOR'S WALLET and turn it into a powerful utility device at a moment's notice. Without any difficult sleight of hand or palming, you can make any signed card impossibly appear inside ANY wallet.
Wallet Hacker is easy to use, incredibly fair and super clean. It also resets instantly, making it perfect for table-hopping magicians and street magicians.
Each gimmick is handcrafted and tested to ensure exceptional quality.
Available in Red or Blue.
"This is a fantastic card to ANY wallet, it's a real worker."Harry Robson