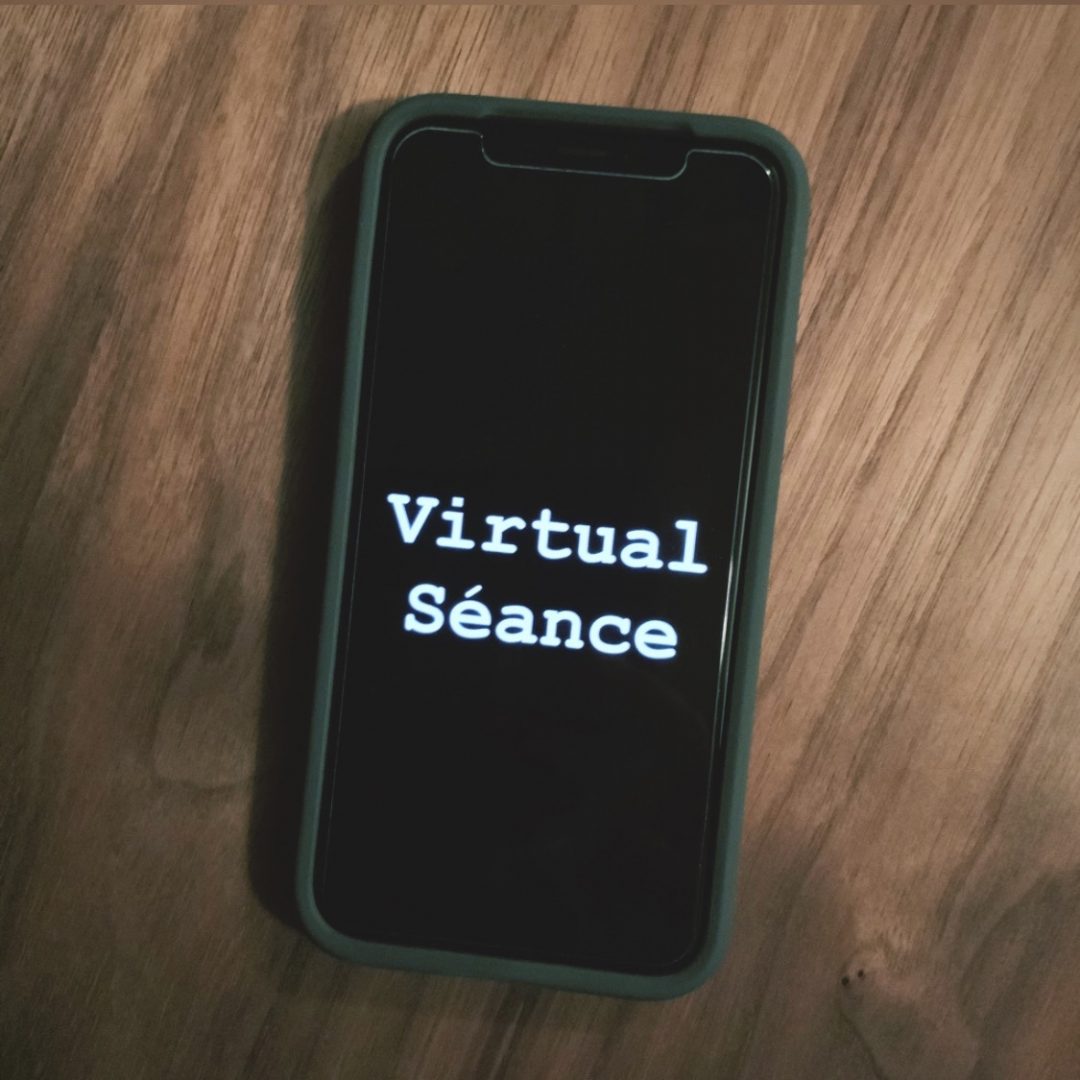 Imagine an interactive séance that you can do over Facebook Live, Zoom, Instagram, or virtually any streaming platform imaginable.
What the experts are saying…
"Virtual Séance is a highly commercial, easy-to-perform seance that can be done anywhere, at any time. Joe covers everything you need to know to immediately start performing virtual, or real, séances. I like the fact that these seances can be done for real, but you can include some mental effects, if you wish. With a bit of lateral thinking, the format and effects can be used in a variety of
ways. Halloween is only three and a half months away. You can make money with these right away, but think how lucrative a virtual seance would be in October." – Richard Webster
"I enjoyed this. New takes on classic ideas that you can use immediately to perform a short interactive Séance experience virtually. You can make the money back with the sale of a single ticket to your first Séance show."  – Paul Draper
In this 30 minute lecture, I break down the structure of my full virtual séance show, what I do as an opener, closer, and I share the real work to causing spooky phenomena in viewers' homes!
The best part? You don't need any séance experience to do this!
If you've thought about learning séance, this is the PERFECT time to learn! You can literally add this to your virtual shows and start giving impactful séances within hours after watching this.
If you're a more experienced séance worker, this is the perfect time to learn how to condense your demonstrations. This is often the most talked about part of my ZOOM shows!
The second best part? I don't use any special lighting or technical equipment. I literally just use a few props that most have, and my iPhone. No lights, not back drops, and no off screen assistants.
I've been doing this structure in live shows for years, and easily adapted it to online shows for the last few months. During quarantine, this structure has been a life saver, and will continue to be a part of my business no matter how much the world changes.