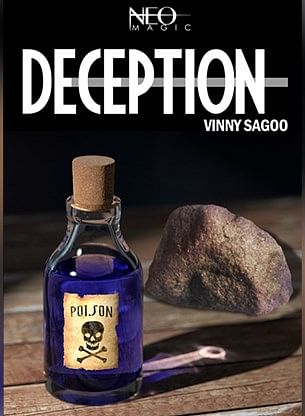 A fun, self-working murder mystery style effect that is sure to baffle and entertain all audiences. Deception fits in your pocket and packs a huge punch!
With Deception, you assume the role of a Detective investigating a murder.
After showing eight different cards featuring 1 of 2 potential murderers, 2 murder weapons and 4 different rooms–the spectator MENTALLY selects ONE.
Now, it's time for the interrogation!
Despite the fact your spectator has the option to tell the TRUTH or LIE, the cards will still help you uncover where the murder happened, who committed it and what weapon they used.
At the end, you turn over the final card and it is the ONE that the spectator merely thought of.
Super easy to perform and follow
No sleight of hand needed
Completely self-working
Totally examinable
Resets almost instantly for table-hopping magicians
Premium quality United States Playing Card Company cards