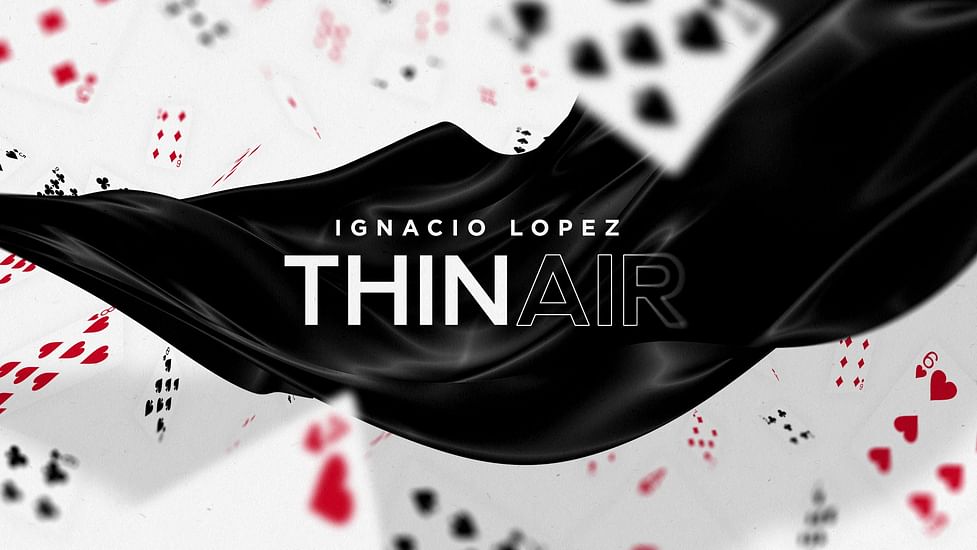 After completely selling out at Magifest and Blackpool, "Thin Air" from Ignacio Lopez is finally available worldwide.
"Thin Air" is one of the most versatile utility devices we've ever offered. Hidden beneath the surface of this seemingly innocent silk lies one of the easiest and most practical ways to produce, vanish or switch playing cards, business cards, photos, lottery tickets, billets…or any other similar item.
Here are just a few ways to use "Thin Air":
Producing a full deck of cards for the perfect card magic opener
An impossible torn and restored card effect using a signed playing card
A squeaky clean business card or playing card transposition
Switching hand-written notes for the easiest force ever
Swapping out audience-filled lottery tickets for pre-filled lottery tickets featuring the winning numbers
An incredibly fair and simple serial number divination with a borrowed bill
Making coins magically appear prior to your favorite coin trick
…and so much more!
"Thin Air" is elegant enough for a parlor magic performance while also being portable and durable enough for close-up magic. If you ever perform seated at a table, you'll find that there's even some bonus advantages built into the design of "Thin Air".
Magicians and mentalists of any skill level will be able to use "Thin Air" in less than 60 seconds.
Each set comes with the expertly-crafted, premium "Thin Air" silk and complete instructions, including a dazzling playing card routine that showcases the full capability of "Thin Air". You'll also receive a special bonus video featuring a variety of other applications and will gain access to the exclusive "Thin Air" Facebook group where other magicians will share their most creative ideas.
Please Note: "Thin Air" does require a few seconds of prep prior to performing. As such, while it resets in seconds and can be used for close-up magic, it's not designed to be used for table-hopping.