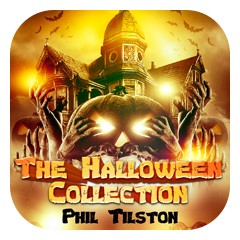 The Halloween Set by Phil Tilston
A set of card effects all with a slightly darker presentations aimed at Halloween and those times when we want to do something just a little bit darker.
All are easy to do and can be performed either separately or as a complete set and each routine has a wonderful spooky story to accompany it.
Contents include detailed explanations of:
Black Spot: A story of a pirate or smuggler is old. The Black spot he is given disappears and is found on the back of the spectators signed card. The explanations include an alternative handling for the same effect. A simple effect that gets incredible audience reactions.
The Guardians: A sandwich effect where the guardians of the gates  find the soul that is trying to escape the eternal bleakness of Hades.
Voodoo: A test to see if the spectator has the power of voodoo
Aged Card: a ghost story where a card ages 300 years. It plays well for close up or parlour. Includes detailed explanation on how to age cards so they look and feel old.
Explanation of how to set the deck up in order to perform the effects one after the other as a complete performance set.