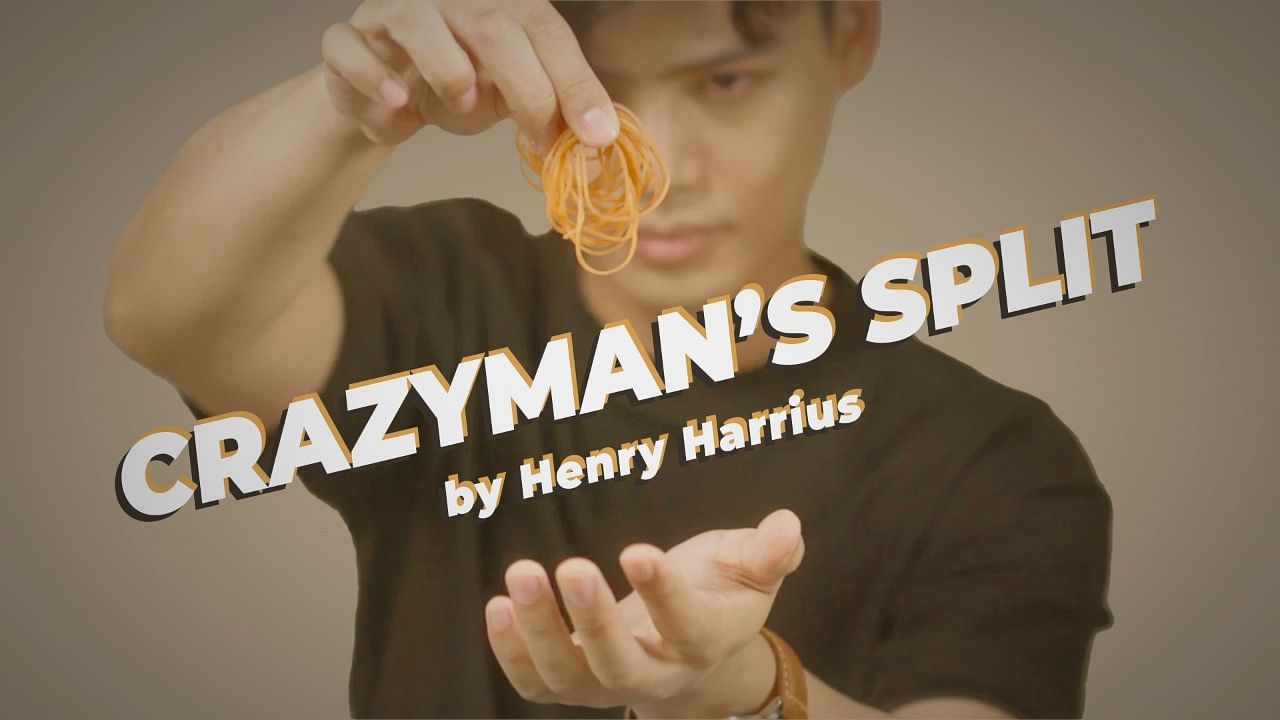 VISUALLY split one rubberband into two! The Crazyman's Split is THE perfect opener for the legendary crazyman's handcuff.
The Crazyman's Split is a new handling based on an old concept from Dan Harlan. You can then go straight into your Crazyman's Handcuff routine. Finally, you melt both bands back into one, as a beautiful finale. This is a routine straight from Henry's close-up working repertoire for more than 10 years. In addition, Henry will also share his secret to performing this routine in close-up table-hopping situations, where the reset is happening DURING the routine. You can always start this again at another table.
Also included Bonus handling: Rubberband Explosion. One band is transformed into a bunch of rubber bands right in front of your eyes.
"This is fantastic! This would make an excellent addition to any rubber band set."
– Joe Rindfleisch
"Love Henry's work! Needless to say the effect is great, but I found the true value of this project is in the in-and-out details Henry designed to perform in professional situations. Learn the thinking behind the project will definitely inspire one to be a better artist. And of course you get to learn a killer visual routine!"
– Will Tsai
"This is a great opener for Rubber Band Magic! So visual and love this unique presentation!"
– Jeki Yoo
Tutorial length: 20 mins