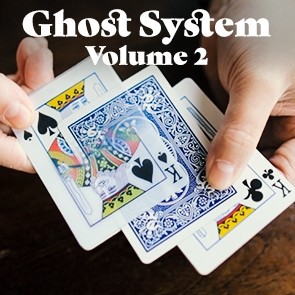 Lloyd Barnes is back with the follow up to the best-selling Ghost System… This is Ghost System V2.
With the launch of the original Ghost System, where people could visually melt small objects through their card box, Lloyd Barnes has been working tirelessly to take this devious gimmick to the next level. Lloyd has taken his original method and applied directly to the face of playing cards.
Like real life CGI, cards now seamlessly melt through each other, in the fairest and smoothest way possible.