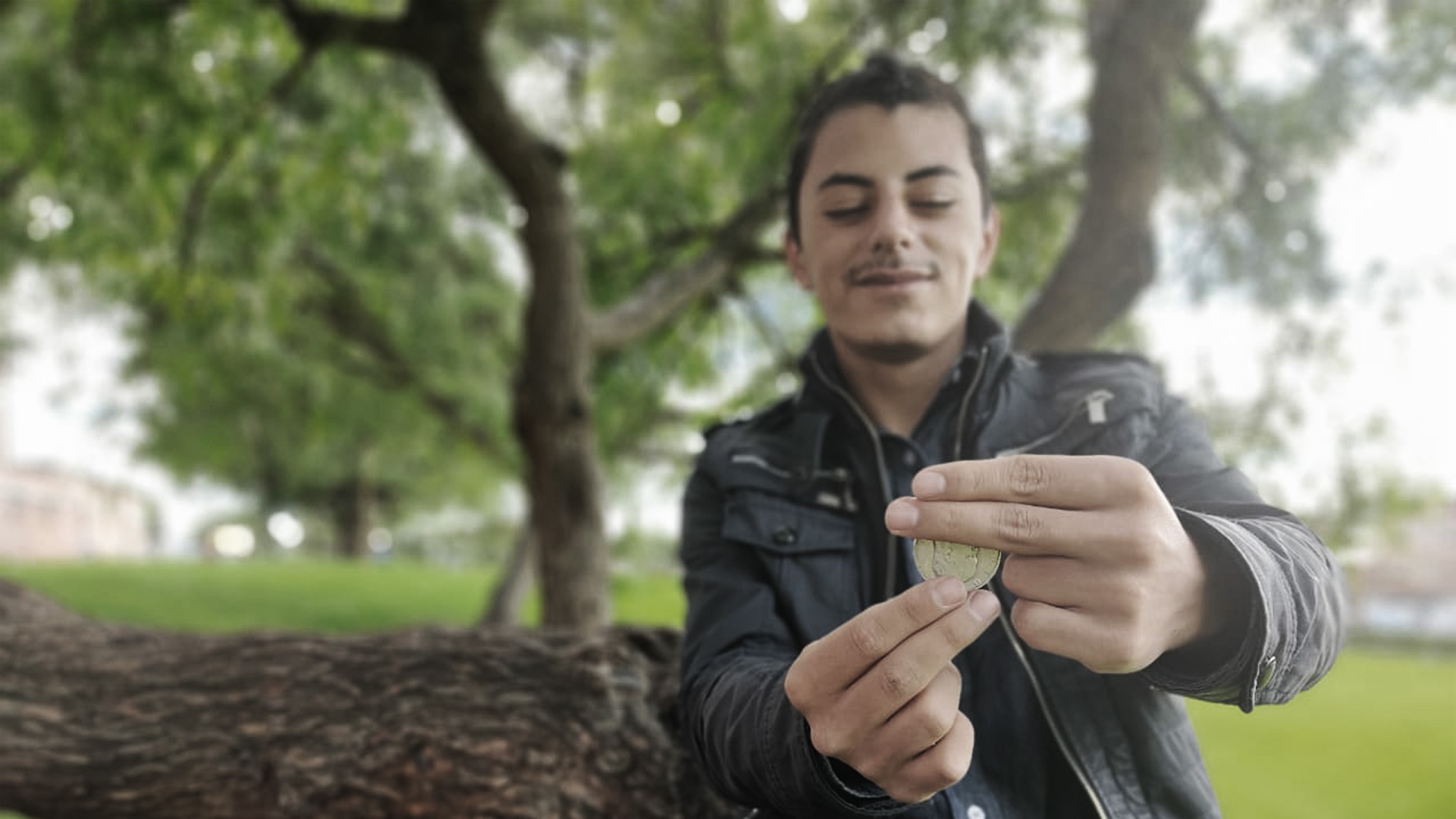 ONE COIN is a groundbreaking new series from The Impossible Co., where various masters of coin magic present their own one coin routine, each focusing on a different set of sleights, principles or other ideas. Since they all use the same simple prop, you can take elements from each to form your own personal routine.
STIVEN RUEDA is still relatively unknown outside his native Colombia, but once you see his masterful coin handling, you'll understand why that is set to change very soon. This routine features a cup of "invisible ink" which sets the stage for a series of beautiful vanishes and appearances, each more magical than the last, before ending completely clean.
Grab a coin and a glass, set aside some time to practice, and add this wonderful routine to your repertoire.
Running Time: 18 minutes