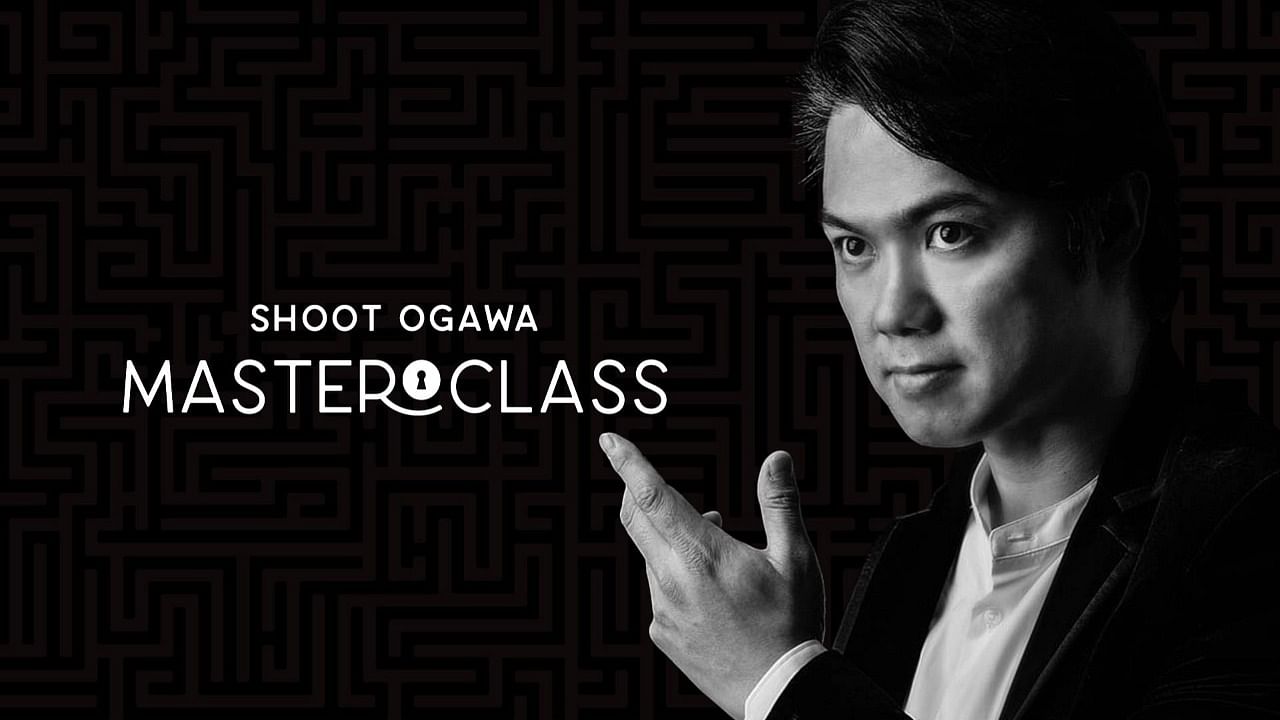 FISM Winner Shoot Ogawa is one of those magicians that creates "real" magic. His sleight of hand is so adept, so polished, that it genuinely looks like he's making the impossible happen.
This is not by accident though. Shoot is also one of the hardest-working magicians in the world and his commitment to understanding the finest details of magic is unparalleled. He'll be sharing his best tricks and most invaluable insights across two 90-minute sessions followed by a live Q&A.
Featuring the perfect blend of full routines (including some unpublished material) and groundbreaking theory, the "Shoot Ogawa Masterclass" epitomizes what a Masterclass should be. You won't
just learn amazing card tricks and coin tricks, but also the distinct nuances needed to elevate them to miracle status. Simply put, you'll walk away from this Vanishing Inc. Masterclass as a better magician.
All three sessions are available for one low price. You can also save even more money by subscribing to Vanishing Inc. Monthly.
Session 1 – September 3, 2023 (4pm ET | NYC Time)
Intro and Theory
8 card brainwave
4 coin routine
Classic force
Muscle pass
And more!
Session 2 – September 10, 2023 (4pm ET | NYC Time)
Four coin production/ matrix
Original take on Wild Card routine
Impossible coin vanish(s)
And more!
Live Q&A on Zoom – September 17, 2023 (4pm ET | NYC Time)
A one-of-a-kind opportunity to connect directly with Shoot during a live Q&A on Zoom. You can ask him about the material taught or any other question about magic that you have.
All sessions will be available in your account to watch on-demand anytime you want immediately after they air.