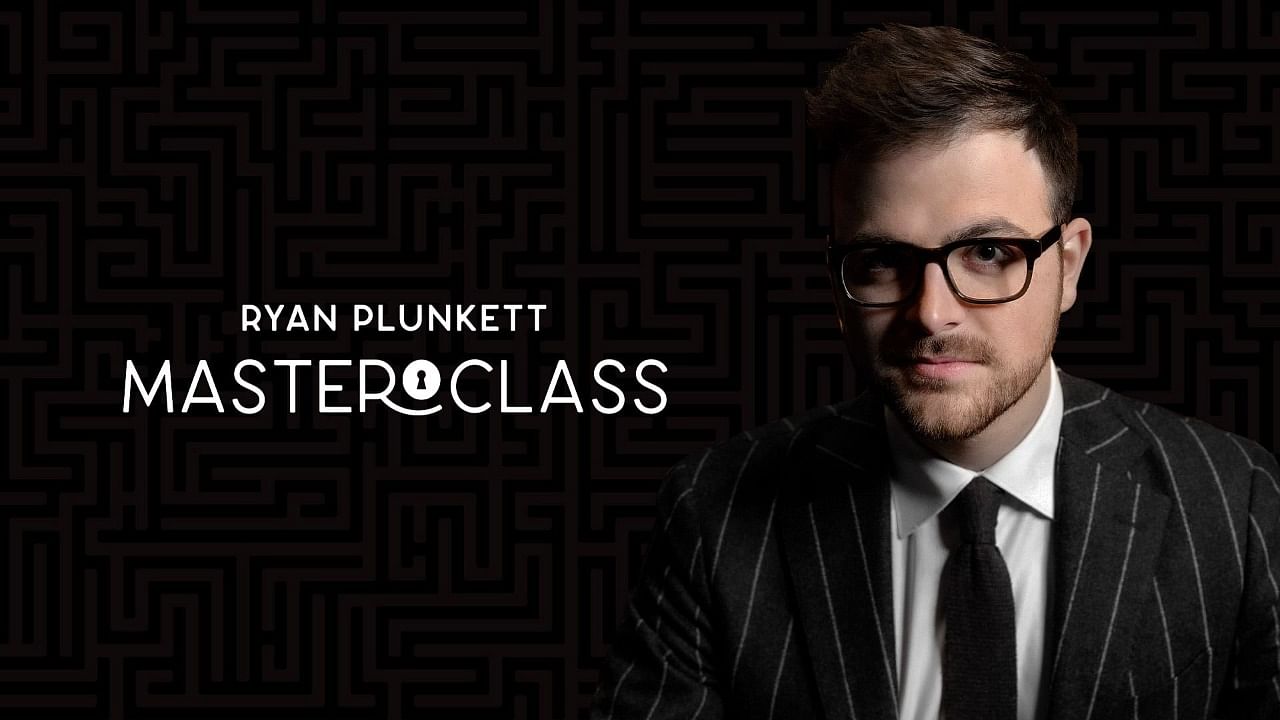 You're in for a real treat this November as we welcome in one of the premier magicians and creators from Chicago's vibrant magic scene, Ryan Plunkett, for a jam-packed Masterclass.
A founding ensemble member and regular featured act at the Chicago Magic Lounge, Ryan is a masterful performer and a highly sought-after private and corporate event entertainer. He frequently appears at the Magic Castle, House of Cards in Nashville, and many other prestigious venues across the country. Each month, he also hosts his own unforgettable evening of cocktails and enchantment called Old Fashioned Magic at Koval Distillery.
Many of you likely recognize him from his Magifest lecture or as the author of one of our most popular books of all time Distilled (one of three best-selling books he's published).
The accomplished performer and creator is known for presenting astonishing modern magic with a classic style. Across two incredible 90-minute lectures you'll learn many of his most cunning and sophisticated miracles. Then, in week 3, you'll get to join Ryan live on Zoom for a Q&A where you can ask him anything you want.
Everything he teaches has been honed in front of real audiences. This is real-world material that can go right into your working set. From card magic to coin magic, there is something for everyone. Along the way, you'll also get a firsthand look at how Ryan fine-tunes all of his magic for maximum impact.
All three sessions are available for one price. But, you can also save over 30% by subscribing to Masterclass Monthly.
Session 1 – November 5, 2023 (4pm ET | NYC Time)
The first session will focus on Ryan's favorite worker material. Tons of extremely fooling, largely impromptu material. This is practical stuff that's been honed in front of real audiences and is primed to go directly into your working set.
Session 2 – November 12, 2023 (4pm ET | NYC Time)
You'll get an expert look at the ins and outs of a Stripper Deck, including how to make your own at home. Even those who think they might be familiar with the power of this versatile gaffed deck will discover new ways to look at it.
Ryan will then dive into some of favorite effects like a deck of cards that shuffles into new deck order and his take on copper silver. You'll also get a look a the depths of his signature "Tyvek Envelope System" where cards appear and vanish inside a coin envelope.
Live Q&A on Zoom – November 19, 2023 (4pm ET | NYC Time)
Join Ryan live on Zoom for a Q&A where you can ask him anything you want about the material he taught or any other questions you have about performing or creating magic.