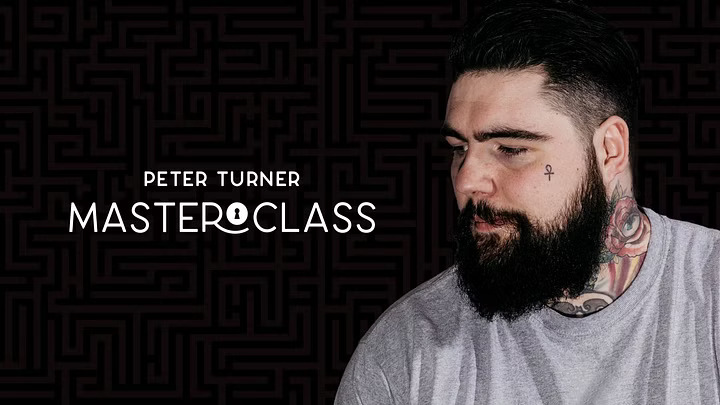 Peter Turner has been one of the biggest catalysts for ushering in the new era of mentalism, as well as its accompanying surge in popularity. While most modern audiences recognize there is no such thing as "real" mind reading, you'd never believe that when watching Peter perform. His bold, innovative, and disarmingly natural methods make audiences second-guess everything they ever thought they know.
We had always admired Peter from afar, but it wasn't until we had a chance to sit down and pick his brain that we realized how truly brilliant he is. His ability to produce consistently devastating
results is no accident and he'll be sharing his most valuable secrets for mentalists and magicians as part of this can't-miss Vanishing Inc. Masterclass.
This is clearly a no-brainer for anyone with any level of interest in mentalism. But we also want to stress that every magician who attends will also walk away a better performer.
In addition to a variety of stunning effects, Peter will be diving into the key theories and concepts that allow you to get the most out of your character and find new ways to amplify the effects you already do. This includes his dynamic approach to finding the untapped potential in the overlooked effects hiding away in your drawer, closet or the depths of your notebooks.
Week One – March 5, 2023 (4pm ET / NYC Time)
In the first session, Peter will offer an in-depth look at creating the ideal "Mentalists Tool Box"
This includes finding the right "tool" for the job. Peter will be taking a look at billet peeks, tears, and switches, examining each technique under a microscope and providing astounding detail on the unique value of each.
Peter will also dive into creating dynamic plots and character development. The combination of these two elements ensures you'll walk away understanding how to not only design interesting plots but find the method that best fits those plots.
Multiple effects will be shared throughout the session to help highlight each point. So, you'll also get a variety of methods, plots and fully-formed routines.
Week Two – March 12, 2023 (4pm ET / NYC Time)
How many effects do you know? More intriguingly, how many effects do you not even know you know?
The second session of Peter Turner's Vanishing Inc. Masterclass starts with "drawing comparatives." Peter will give you the skills needed to uncover the overlooked pieces of magic in your back catalog and transform them into stunning showpieces.
If you're newer to magic and mentalism and don't yet have a large collection of tricks yet, that's fine too. Peter will be sharing valuable routines and subtleties along the way that
Peter will then help you solve one of the biggest problems magicians and mentalists face—having to carry strange-looking props that feel out of place. Learn ways to take the props you have and use them in organic and interesting new ways.
You'll also get a remarkable look into the world of prop-less mentalism. He'll show you what it is and discuss both the benefits and strengths of it. You'll also get a first-hand look at all the mistakes to avoid.