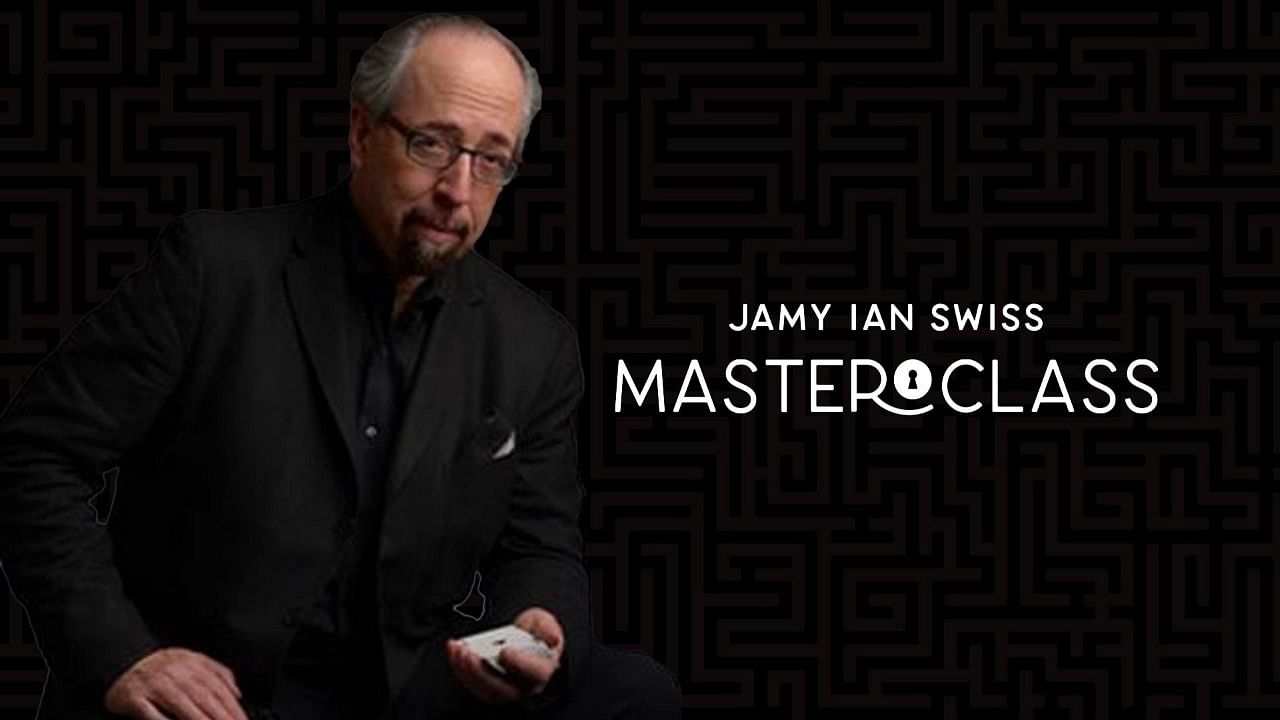 Jamy Ian Swiss is many things: a scholar, a critic, a historian, a performer. But in this Masterclass, Swiss will zoom in on card technique to deliver an essential set of lessons on some of card magic's most abused and misunderstood sleights. Swiss has been teaching students for decades, refining the methods he uses to communicate complex sleight-of-hand by breaking them down into simple, achievable steps. While this Masterclass will get into intricate sleight of hand detail, all are welcome and there will be stepping stones for all skill levels. Use this opportunity to study from one of magic's most highly-regarded teachers in this unprecedented look into his repertoire of sleights.
The first lesson is a masterclass on Palming:
You'll learn Vernon's Topping the Deck (the proper way), the Erdnase Top and Bottom Palms, and an "Easy-going Bottom Palm." Then Swiss will talk about what is, perhaps, the most overlooked detail concerning palming: how to replace the palmed card back on the deck. We'll examine palm replacements by Erdnase, Marlo, Thompson, Vernon, Carlyle, Latta, and more, exploring ways to add the card back to the top, the bottom, from action, and from repose. These moves will be put to work in tricks Swiss will demonstrate and then teach: Paul LePaul's "Quadruplicate Mystery," Vernon's "Travelers," and Schwarzman/Jennings' "Night Visitor."
The second lesson is all about the Pass
Whether you're familiar with this sleight or you've always wanted to learn it, you'll find thoughtful instruction that will set you on a course for mastery. You'll learn the Turnover Pass, The Taylor/Elias Jiggle Pass, Derek Dingle's Stroboscopic Riffle Pass, Latta's "Missing Frame" Riffle Pass, and several other variants. But this course isn't just about moves! You'll learn pass-centric material that puts these sleights to work: Jim Swain's "Passing Along the Vanishing Aces," Latta's "Vanishing Collectors," and Swiss's original "Slapping the Cavorting Aces."
This is an enormous amount of fascinating material to cover, and Swiss is the perfect person to relay this information.
If you have any questions, you'll get to ask him directly during Week 3 when there is a live Q&A Zoom session.