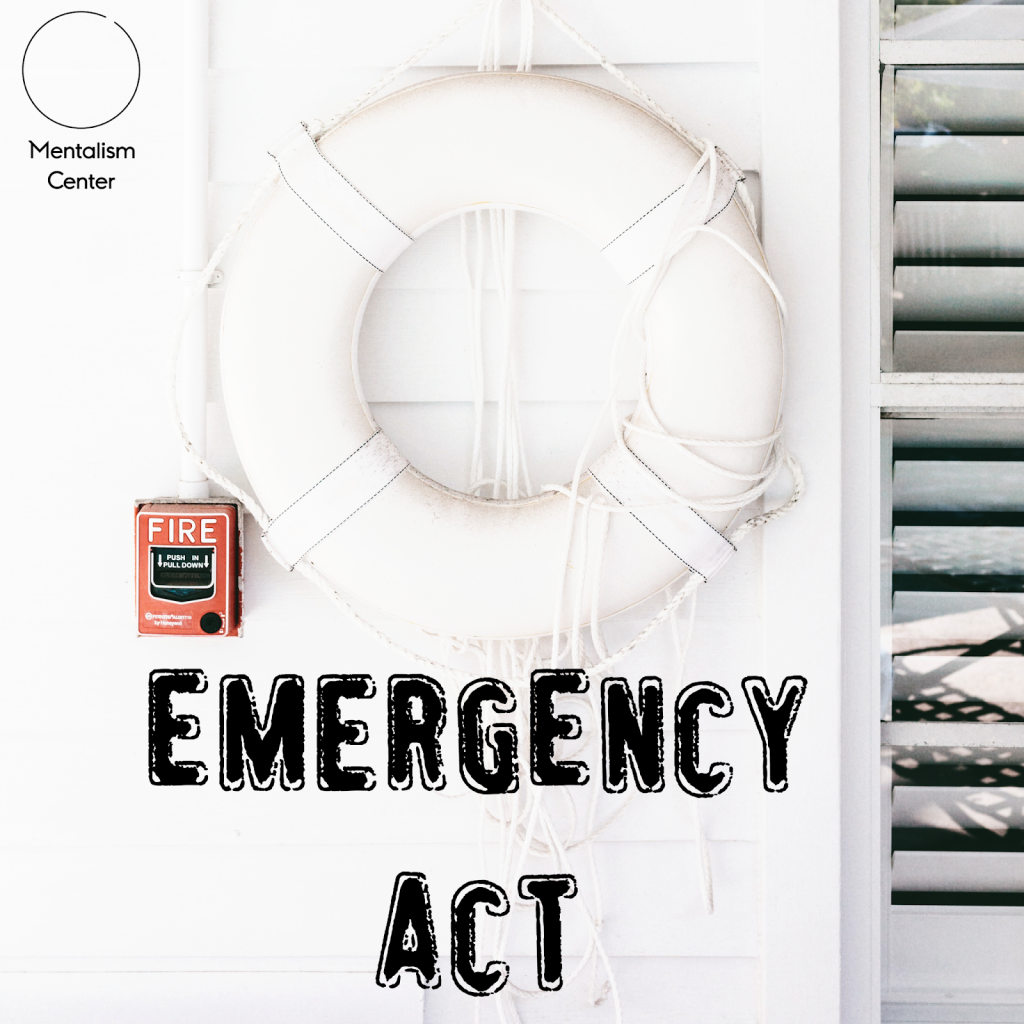 "Luck is what happens when preparation meets opportunity."   
Seneca       
 Learn from my mistakes and always keep an "Emergency Act" that you can always perform!
Lost luggage, unexpected problems, or just as a failsafe, with the "Emergency Act" now you can be ready always to entertain your audience in a modular act for stand up performance.
All new unreleased material that packs light, small and play really big, not just saving your reputation as a professional, but offering you new four effects that you can also apply in other contexts.
Content      
 1. Clear Bank: A direct and simple approach to the classic "Bank Night". No gimmicks, no sleight of hand!
 2. Autumn Leaves: Impromptu and Ungimmicked version of Al Koran-5 Stars Miracle, using an interesting narrative that not only motivates the actions but anchors fun childhood memories.
3. Freudian Game: "Free Association" meets your prophetic abilities. A minimalistic, one-man system to predict ANYTHING without gimmicks.
 4. 3NV3LOP3: Three inspected envelopes are used to create the most simple and easy version of the "Three Envelope Test". An unorthodox and direct approach that is psychologically devastating and an example of the importance of "Congruent Realism" in performance.