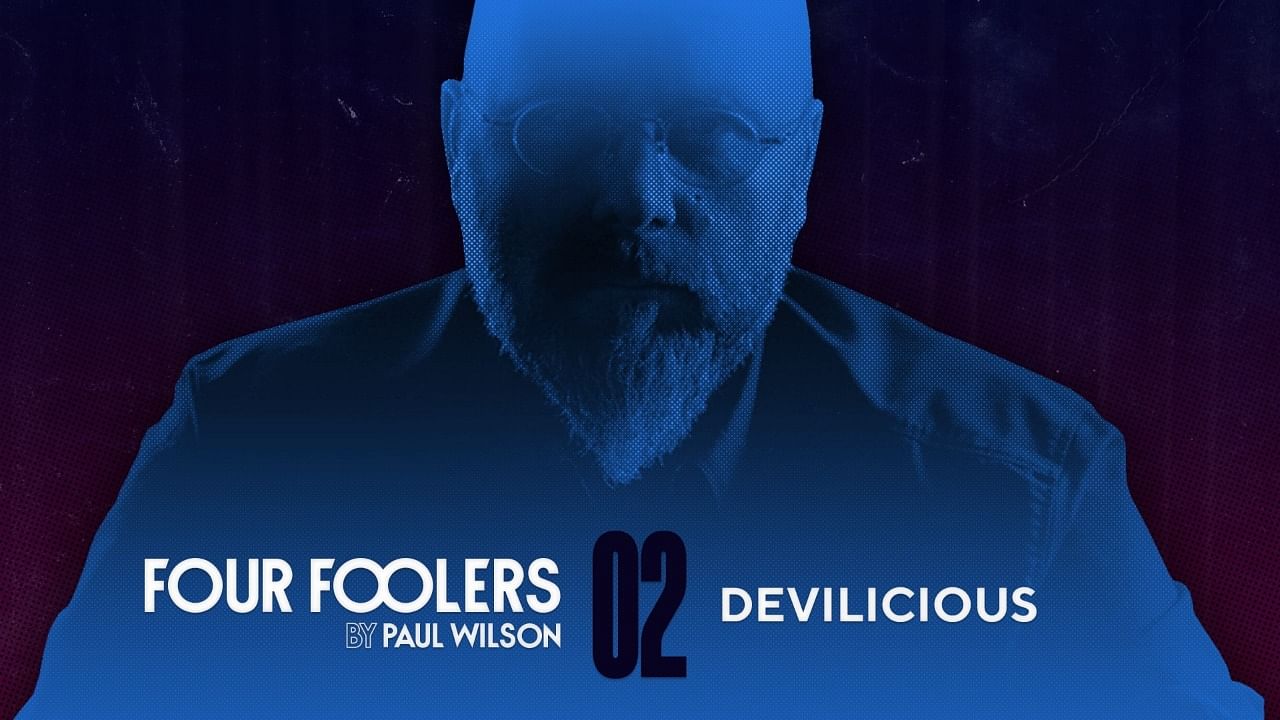 A charming effect involving two spectators and a surprise ending that they'll never see coming despite it happening right in front of their eyes.
"Devilicious" is an awesome new effect from Paul Wilson that is offered as part of his special download deal available only at Vanishing Inc. While it is available separately, those who grab it as part of the Paul Wilson Download Bundle will save 75%.
Two cards are selected and lost in the deck by two spectators. They then select a five-card stud style poker hand. Your hope is that you've impossibly been able to have both cards end up in the
spectator's hand. Sadly, only one of the chosen playing cards is there.
Despite not knowing exactly which card is your spectator's selection, you make one card turn face down. When the rest of the four cards are spread face up, their selection is indeed not showing. You then table this face-down playing card.
While this was a success for one spectator, it sure is a shame that the other person didn't get to be involved. So, you ask them what card they selected. They won't believe their eyes when the tabled card is flipped over to reveal it has changed into their selection.