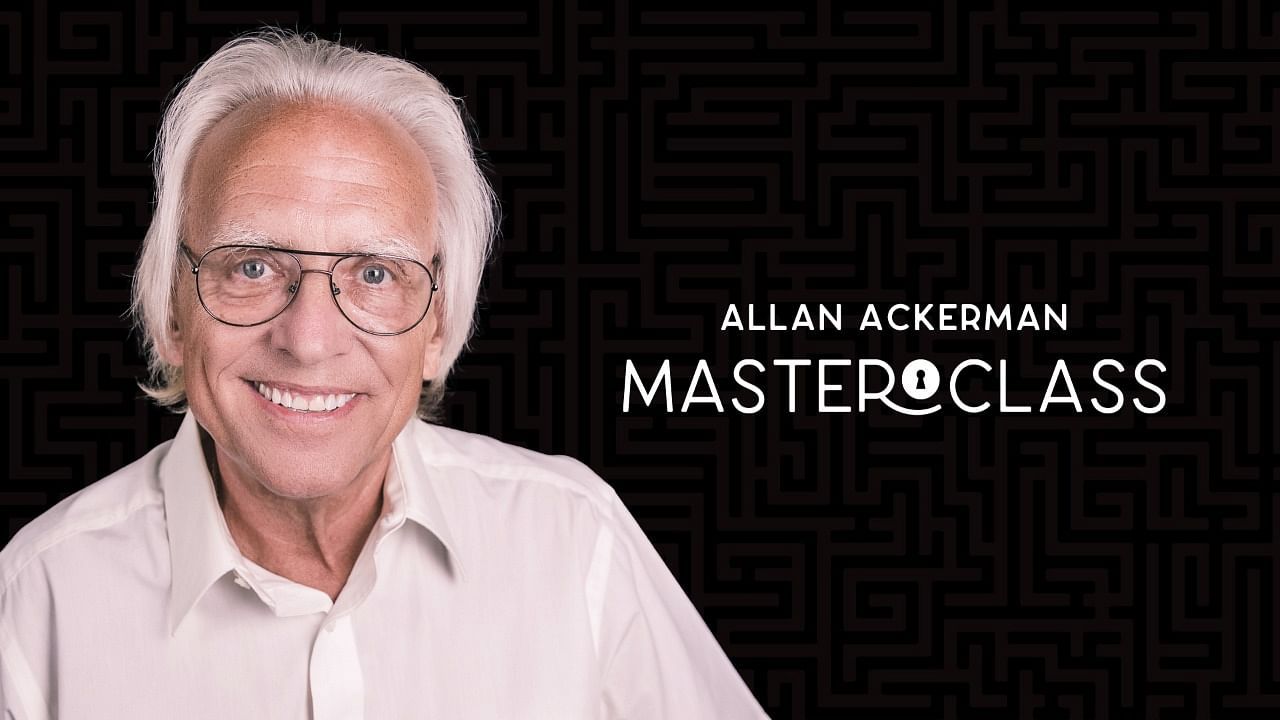 We're delighted to announce that July's VI Masterclass lecturer is card legend Allan Ackerman!
For more than four decades Allan Ackerman has been praised as an innovator and technician with a pack of cards. He has been on the cutting edge of the card magic scene for so long that his name—and his work—has attained legend status.
But Ackerman seldom appears at lectures or conventions, and particularly in recent years, has not been as visible in the magic community. This is why we're thrilled to welcome Allan Ackerman as
our July VI Masterclass instructor.
Allan will be teaching 25 new moves and tricks most of which have never been in print before. There's some incredibly versatile culls, including one from Brother John Hamman which is the world's easiest cull! Work on false deals will also be covered including ways to make them really easy to handle. Just a few of the tricks taught are: Almost Impromptu Brainwave, The Grandson of Tetradism, Any Sandwich, Lucky, The Mix and Spade Book Trick.
VI Masterclass brings an incredible learning experience. For the first two Sundays of the month, you'll be taught all the moves and tricks, then on the last Sunday, we all come together for a live Q&A session where you can ask Allan to go over anything he's taught.
The chance to learn from a legend is rare. We urge you to join us in July for what promises to be an exceptional experience.
You can buy just this VI Masterclass, but for the best value, subscribe to VI Monthly. That way you'll get all the Allan Ackerman sessions, plus access to VI Studio which is our highly-curated streaming library with exclusive material from Mac King, Juan Tamariz, Roberto Giobbi and many more. On top of all that you'll also get free shipping with no minimum spend in the UK and UK. International friends can get 20% off any shipping fees. Oh yes, and it's $25 cheaper to subscribe to VI Monthly. So it's a no-brainer really!
Dates
Lecture 1 – July 3, 2022
Lecture 2 – July 10, 2022
Live Zoom Q&A – July 17, 2022