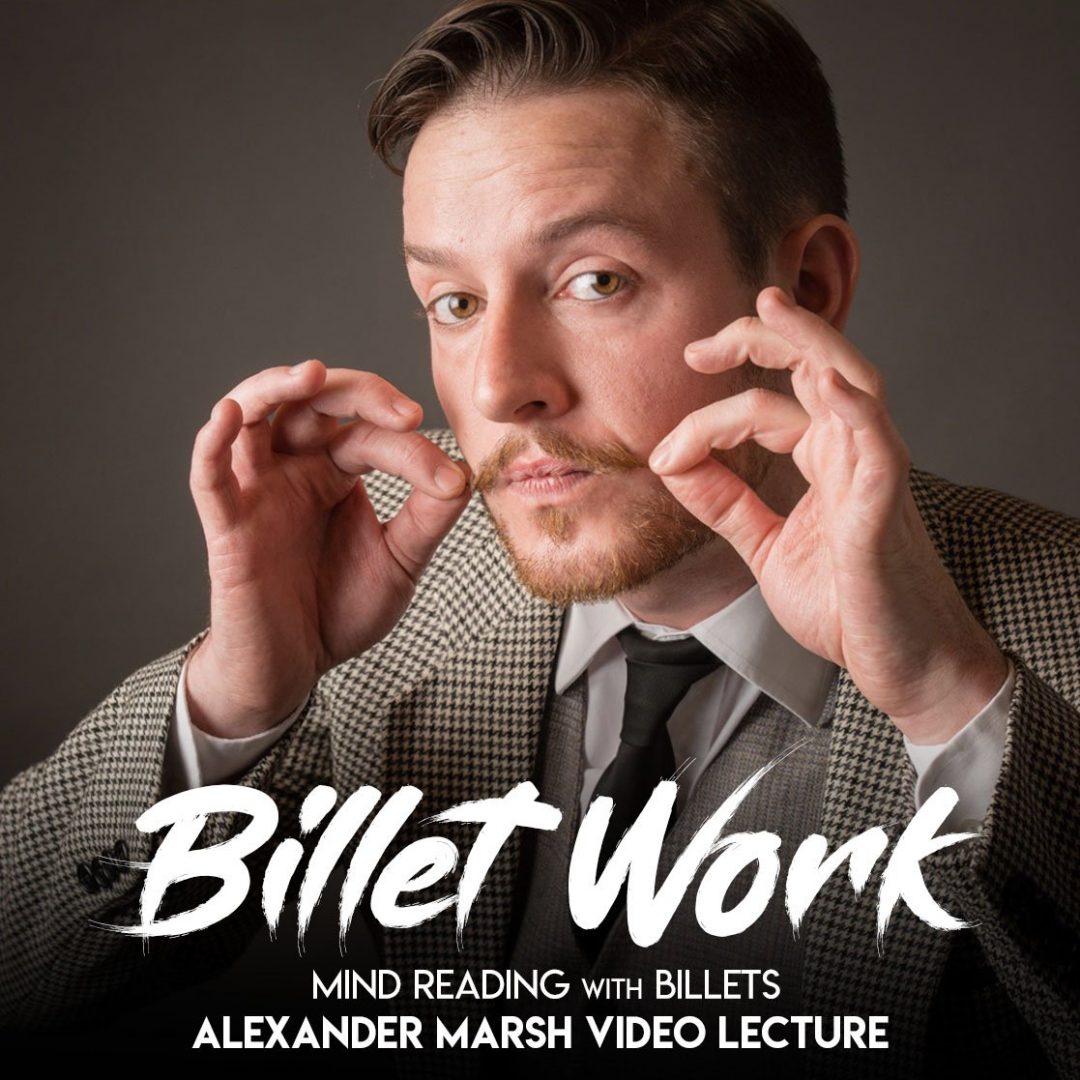 "Outstanding! I haven't been this excited about a mentalism video for ages…
The thought behind, and the motivation of, your billet peek make it perfect. It's probably one of the best peeks out there.
Your "Bowl of Billets" is simply wonderful, you've provided such a great structure and variety of effects and reveals, it's fantastic, very well done. It's great thinking."
"Thank you for releasing material you've actually performed in front of real audiences and in PR situations under the eagle eyes of journalists.
I love your peeks and especially your Q&A, which has a great structure."
– Harry Lucas
Filmed and edited during the UK's 2020 Lockdown, this 2 hour video lecture is all about my techniques, tips, and tricks from my working repertoire to read minds with billets.
"You can keep your propless word divinations, to me billets are the purest form of Mentalism."
If you can express a thought by writing it down, then you can use a billet.
For me motivation is key when it comes to billet work, so I'll be discussing the what, when, how, and why of my billet work, and how it relates to motivating centre tears and switches.
I'll share with you a dozen or so ways to use just a stack of business cards and a pen to read minds.
I'll describe in detail my billet peek, how to motivate and hide the moment you peek, and how it can be used one-on-one, on stage, up close, on television, or as the start of a one-ahead routine.
And for the first time, I'll describe in detail a full act using just a bowl full of billets – I used this act to build a full show around just by adding in other routines and effects through the show.
I'll talk about the motivation for using the billets throughout the show.
How it gives the audience the feeling that any moment, any one of them might become part of the experience.
I'll discuss how and when I use them.
How I steal them so I am so far ahead the audience never suspect a thing.
Plus, how I use them for a powerful psychometry routine, and of course using them to close the show with a Q&A style routine.