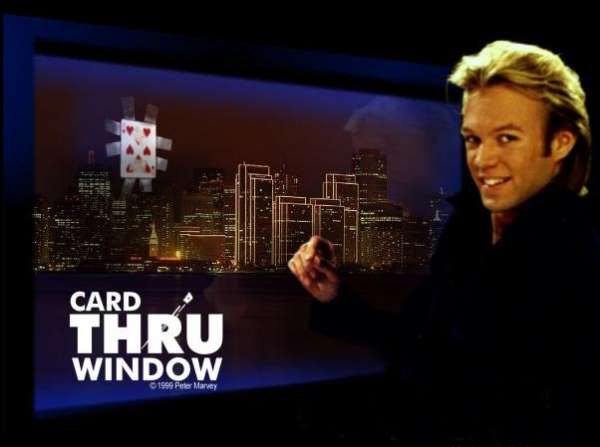 Learn how to throw objects through closed windows without breaking either… Join world champion magician Peter Marvey on the streets and on TV to study every aspect of this mind blowing miracle. Witness the first and original Card Thru Window that inspired countless others straight from the inventor's mind.
Objects visibly jump through any window or simply appear outside, tightly taped to the glass.
A random spectator selects an object which is then marked so as to make sure no switches take place.
The object then visibly jumps through the glass of a closed window and is found to be safely taped to the outside! Another spectator opens the window, peels the object off, and inspects the mark -all without the magician's ado.