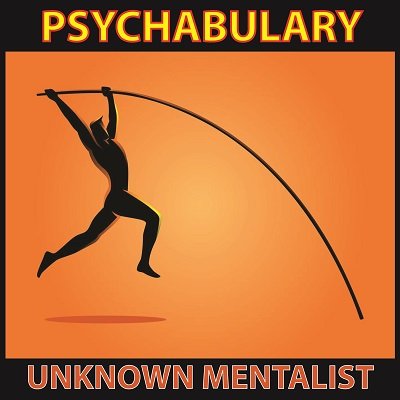 Psychabulary is instant psychic vocabulary to impress your audiences. Psychabulary is a 'system' which gives you instant ability to use about 1000 different 'alpha' phrases which make you seem like a highly qualified psychology expert
Create instant scientific sounding phrases for your patter whether it is a magic trick or a mentalism effect you may be performing, without even a moment's hesitation. Give instant justification to any magic or mentalism process, again without even a moment's hesitation. Give instant explanations for any magical phenomenon or mentalism process you may be performing.
Instantly appear like a highly qualified psychology professional or like a knowledgeable psychology researcher. Instantly be able to give pseudo scientific explanations for your tricks or effects. And the best part is that you will be able to do all this without ever memorizing a thing or even 'learning' anything totally new.
The only ability you need to use this 'system' is to be able to read English. And this system can be easily translated into other languages as well, with just a little bit of effort.
The Psychabulary system is flexible in that it can also be personalized, if you so wish, to your own needs.
There is no memory involved and there is nothing for you to actually learn. You can simply start using this unique system as soon as you finish reading this ebook. This system is simple, easy, flexible, instant and highly effective. This is a very versatile and multi-use tool which will serve you well throughout your performing career.
[Note: PDF has non-white background.]
1st edition 2020, PDF 16 pages.
word count: 2156 which is equivalent to 8 standard pages of text