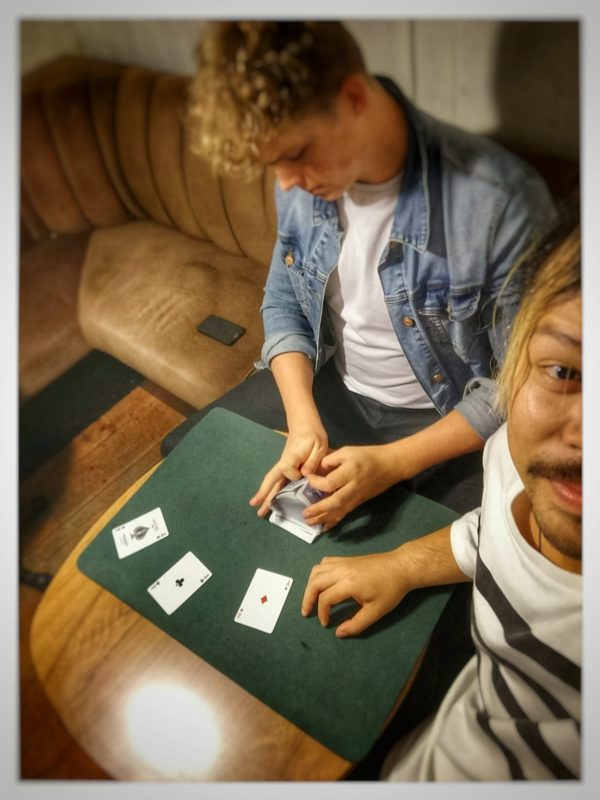 Estimation is an advanced and little-known family of techniques which allow for impossible feats of card magic to be performed. Ross Tayler and Think Nguyen come together in this marathon 2.5 hour project to share with you the secrets required to begin your journey down this fascinating path.
You'll learn:
Multiple methods of performing ACAAN
Multiple prediction effects
How to locate 4 of a kind in a spectator shuffled deck
Multiple impossible locations
Shuffle tracking
Improvisational card locations
How to force cards with estimation
The power of midpoint estimation
Pseudo-estimation
Deadcutting
Practice drills
Much, much more.
Beginning with the very basics, and steadily building up to more advanced and creative applications, Ross and Think will guide you from complete beginner to a point at which you're comfortable using estimation in your performances, and even able to use estimation to fool your fellow magicians.