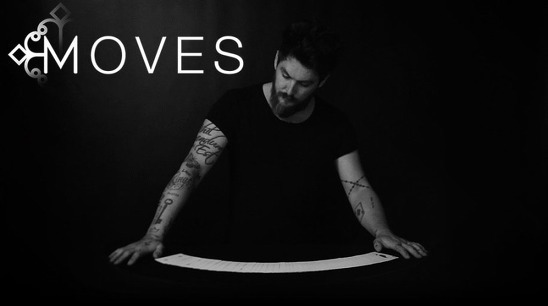 Moves is a collection of 26 sleight-of-hand techniques with a deck of playing cards, taken directly from my personal arsenal of those that I love the most.
The thing I love about the general art of deceptive practices, is the execution of 'Moves' – particularly difficult and unusual ones.
This obsession has lead me to discover, create and develop techniques that apply to the rules of deception and magic by appearing invisible to the witness, but then also applying to what I love by appearing and feeling beautiful when executed… these are moves that are as much a pleasure to execute in practice as they are to achieve within close-up deceptions for onlookers.
In MOVES, I have encapsulated that which I consider to be my art – techniques that are as amazing when exposed and practiced as they are in performance.