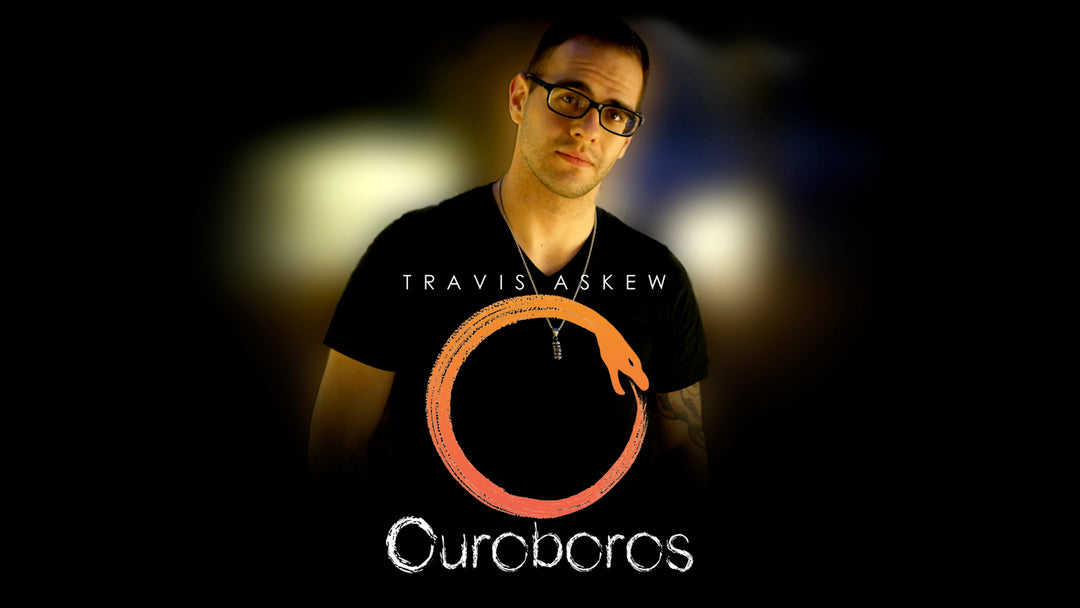 "…anyone who takes the time to learn from this project will improve their sleight repertoire tenfold."
– Kyle Purnell
"I don't do much coin magic, but this is something I will perform"
-Cash Wallace
"A lovely collection of coin and ring routines, my favorite is Temporal!"
-Myles Thornton
"Ouroboros" is an alchemical symbol of the idea – all things are connected…
And that's what makes this project unique…
The cyclical structure of each routine
Your hands & props start and end in the same position
Every time.
So you're always ready to perform them again & again!
And trust us…you'll definitely want to.
We were fooled again & again just watching the footage!
The moves are THAT clean!
You'll learn:
WHAT'S INCLUDED?
Protean: a shapeshifting journey of EYE-POPPING MOMENT after EYE-POPPING MOMENT as you appear to impossibly manipulate metal with just a touch…and even manipulate it with no touch at all!
Ouroboros: an incredible display of SPACE-WARPING & reality-bending…did you produce the coin from the ring or the ring from the coin…or both?!?
Temporal: not your regular coin across…quick and stunning, your spectators VISUALLY SEE the moment when everything travels BACK IN TIME!
**And this download come FREE with any ring purchase here!**
WHY OUROBOROS?
VERSATILE: with multiple handlings & presentational options, you can make sure the magic fits your style.
WORKERS: our friend Travis Askew has honed these routines for 7 years & they all use only a coin & a finger ring – perfect for EDC & instant reset for walk-around performances
All taught with follow-along walkthroughs on our unique DAVE system combining book, photos, & video so you can learn faster than ever.
And now, you can get the perfect ring to perform these routines from our new collection of Copeland Rings!
This is magic at your fingertips.
This is Ouroboros.