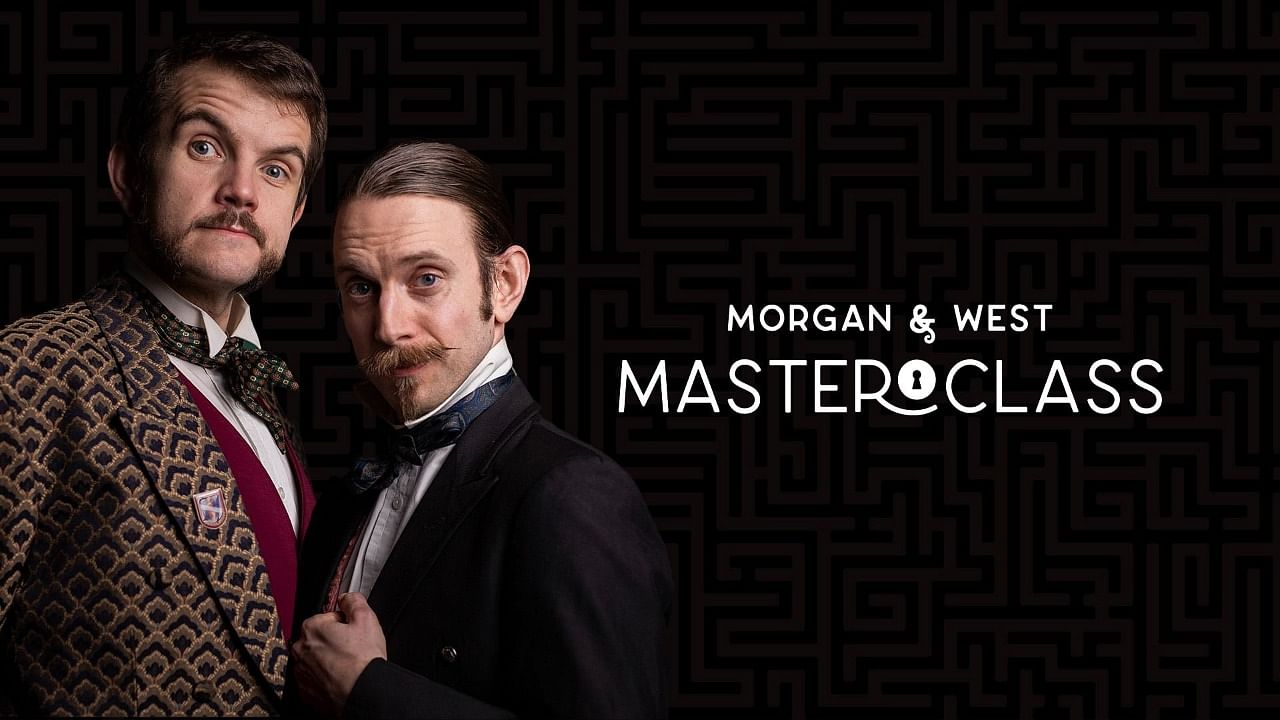 We're so thrilled to have a chance to kick-off year four of Vanishing Inc. Masterclass with our favorite magicians, time-travelers and all around spiffing chaps—Morgan & West.
This sensational duo is one of the hardest working acts in the world. They're bonafide professionals with impressive magic and theater knowledge that know how to create a truly entertaining magic show. Whether you know them from their appearances on Penn & Teller: Fool Us, their crowd-favorite lecture at Magifest, or their bestselling book Parlour Tricks, this is a Vanishing Inc. Masterclass you won't want to miss.
You'll get two exceptional lectures followed by a live Zoom Q&A where you can ask any questions you have. While it's already a tremendous value, don't forget that by subscribing to Vanishing Inc. Monthly, you can get the Morgan & West Masterclass, access to our exclusive VI Studio streaming library, and free shipping on every order in the US or UK (and 20% off anywhere else) for less than the cost of just the Masterclass alone.
What to Expect.
Get ready for brand new material from the authors of one of our bestselling books ever. There will be no material from Parlour Tricks and nothing from their code act. This is Morgan & West like you've never seen them before.
Week 1 (January 1, 2023) – Making Tricks Bigger for Stage
A captivating discussion about how to take the close up magic tricks you already do, or even some of the stage magic and parlor magic tricks you do, and altering them to fill a stage of ANY size. Everything from the routines themselves to the props, sounds and even how you use lighting.
Week 2 (January 8, 2023) – Making Tricks Your Own
Learn how to take classic plots or old props and modify them to develop material that suits you and your character. Become the complete opposite of a cookie cutter magician and create magic that truly resonates with both you and your audience.
Both lectures will feature the perfect blend of tricks and theory. Just like with Parlour Tricks, the tricks can be performed if you'd like. But, the most value comes from the comprehensive breakdown and analysis of how they were created and evolved. And, while Morgan & West are a double act, they'll also explain the single performer variants when applicable.
Week 3 (January 22, 2023) – Live Zoom Q&A
Spend 90 minutes live on Zoom with Morgan & West where you an ask them anything you want.