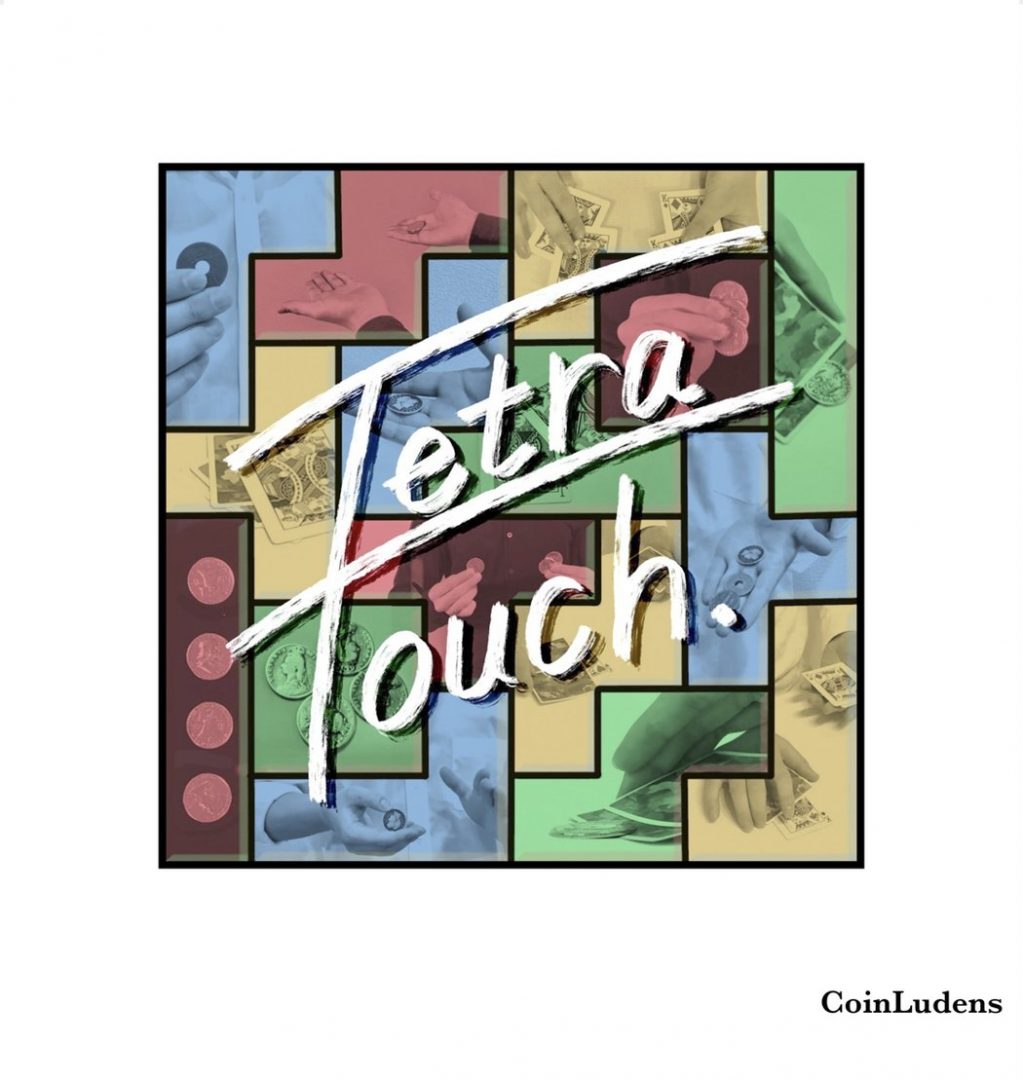 The Online Magic Store is proud to present you with an exclusive first look at Tetra Touch. 
It is an amazing collection of FOUR coin and card routines created by the Instagram sensation CoinLudens. It is a group of underground Japanese magicians that have captivated the attention of thousands of magicians worldwide.
No fancy editing or crazy audience screaming. Just magic with great choreography.
THREE FLY+ (FUKI)
3FLY which fooled many magicians.
Inspired by Sho Arai in the makings of the routine, it features a secret weapon that is kept hidden until the end to fool the magicians.
The difficulty level is medium and you can perform it live.
‐Empty Display
A display that looks as good as a shell coin with only using regular coins.
‐Drop Transfer
A transfer that is made for this 3FLY to avoid your hands from coming in contact.
SECRET SPELLBOUND (TAMU TAMU)
The original spellbound that Tamu Tamu has been hiding for over five years.
Series of never-seen changes.
-Liner Change
Original changes that are easy and visual.
-One Hand Vanish
The smooth transition to your curl palm.
BETWEEN CARDS (RALL)
One-handed, coins appear between the cards one after another.
‐Production
This method allows you to make coins appear in succession.
OPEN TRAVELER (CHITOSE)
A variation of Open Traveler.
Throughout, it is a very unique routine that will look different from the typical Open Traveler.
The last card traveling, which is the most difficult card to process, is solved by a very optical and unorthodox method.
‐Ascanio Spread Variation
A spreading technique that allows you to hide a second card from the bottom.
TV rights not included. Please CoinLudens.
Store Manager Note: 
This is a streaming video only. Additional coin gimmick is required for some routines and need to be purchase separately
There is no talking in for the instruction.  You can easily learn it by watching the movie and it has English caption as side notes.