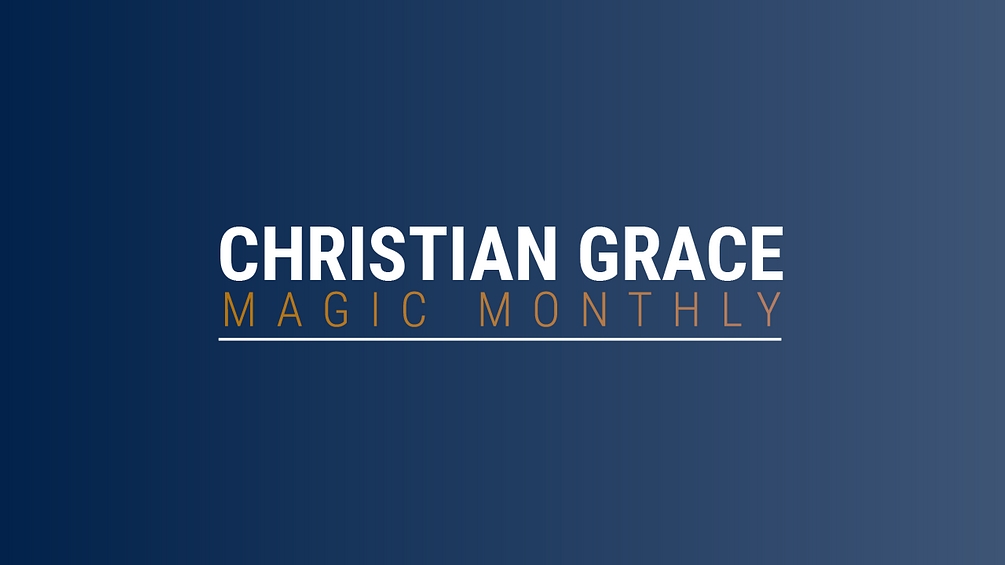 Welcome to Magic Monthly
Every month I'll be sharing TWO of my greatest effects with you.
In MONTH ONE you will Learn:
The Knowing Principle ˗ THE fairest and most fooling Impossible card location
The Bet ˗ One of my absolute favourite go-to card openers!
What You'll Gain Exclusive Access to:
As members you'll gain instant access to performances and explanation footage, which will feature:
• Methods & Principles 
• Techniques & Moves
• Performance Theory
• Plus Many Additional Secrets 
If you're familiar with LevelONE and Pluck you will know that I aim to create strong and direct card magic.
I consider my material to be fun and fooling in performance and yet simple and practical in method.
What Magicians are saying:
"Christian is one of the most gifted creators I know of. He is engaging, practical and heavily invested in the magical experience of his spectators. In a nutshell, he gives a damn like very few others I know of"
-Jeremy Griffith 
"I have known Christian for a few years now. I enjoy talking magic with him. He is passionate and……he fools me. I am delighted for Christian because he is is at the forefront of cutting edge magic, technical execution and creative expression" 

-Michael Vincent
"OK. WOW! I'll be in this membership for the long game. The tricks are too good. I just can't wait to start performing THE BET."  
-Tom Barford 
"I can say, hand on heart, that Christians material is among the very best that I have seen to date. I have absolutely zero reservation in giving his work my highest recommendation."
-Michael Murray
"Month One's Hofzinser Handout is BY FAR the best handling of the classic Hofzinser Force. I love Chris for creating it and hate him for releasing it."
-Tom Rose
"Christian Grace is on a very short list of folks where I buy without watching the trailer" 
-Ryan Schlutz 
 "I'm always astonished to see how Christian spots opportunities to improve on existing methods which in turn pave the way to better magic"

-Ollie Mealing
"Everything Christian creates is gold. The Knowing Principle is a thing of beauty that will be absolutely devastating to audiences as well as, no doubt, completely fooling to magicians!"

-Fraser Parker 

So what are you waiting for, Subscribe Now and let's begin!