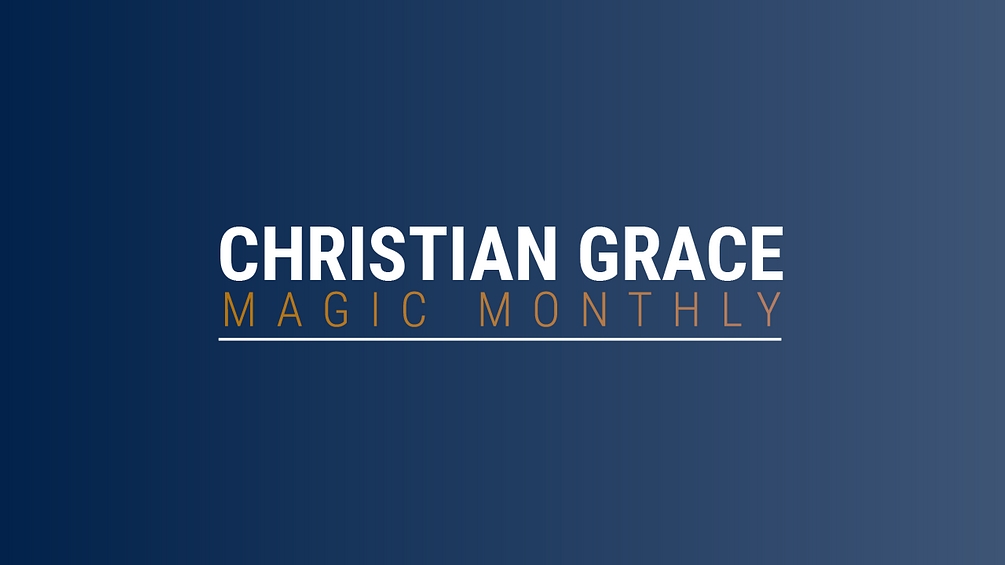 Welcome to Magic Monthly
Each month I'll be sharing TWO of my greatest effects with you.
Join the membership Now for only £10+vat and you will learn:
The Knowing Principle ˗ THE fairest and most fooling Impossible card location
The Bet ˗ One of my absolute favourite go-to card openers!
Drunk Prediction –   A close look at an underused and deceptive card switch by Ed Marlo and a casual routine using it.
Pinned Prediction – A Do As I Do flavoured card match routine using two packs. Simple but fooling.
HC On the Fly – A hands off card force with limitless applications using a borrowed shuffled deck.
Stopwatch Shuffle – An impossible ACAAN where everyone shuffles the deck before the card and number are generated. Special thanks to my friend Ollie Mealing for letting me tip and teach his core effect here.
Cross Cut Considerations – (Uploading mid June)
What You'll Gain Exclusive Access to:
As members you'll gain instant access to performances and explanation footage, which will feature:
• Methods & Principles 
• Techniques & Moves
• Performance Theory
• Plus Many Additional Secrets 
If you're familiar with LevelONE and Pluck you will know that I aim to create strong and direct card magic.
I consider my material to be fun and fooling in performance and yet simple and practical in method.
What Magicians are saying:
"Christian is one of the most gifted creators I know of. He is engaging, practical and heavily invested in the magical experience of his spectators. In a nutshell, he gives a damn like very few others I know of"
-Jeremy Griffith 
"I have known Christian for a few years now. I enjoy talking magic with him. He is passionate and……he fools me. I am delighted for Christian because he is is at the forefront of cutting edge magic, technical execution and creative expression" 

-Michael Vincent
"OK. WOW! I'll be in this membership for the long game. The tricks are too good. I just can't wait to start performing THE BET."  
-Tom Barford 
"I can say, hand on heart, that Christians material is among the very best that I have seen to date. I have absolutely zero reservation in giving his work my highest recommendation."
-Michael Murray
"Month One's Hofzinser Handout is BY FAR the best handling of the classic Hofzinser Force. I love Christian for creating it and hate him for releasing it."
-Tom Rose
"Christian Grace is on a very short list of folks where I buy without watching the trailer" 
-Ryan Schlutz 
 "I'm always astonished to see how Christian spots opportunities to improve on existing methods which in turn pave the way to better magic"

-Ollie Mealing
"Everything Christian creates is gold. The Knowing Principle is a thing of beauty that will be absolutely devastating to audiences as well as, no doubt, completely fooling to magicians!"

-Fraser Parker