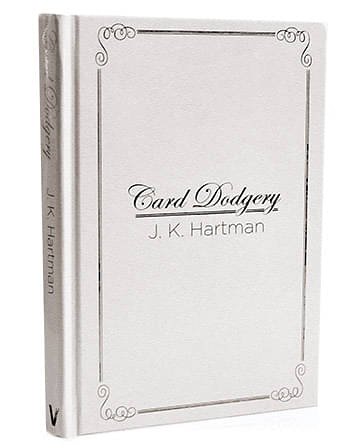 J.K. Hartman is a creative legend. He has been publishing groundbreaking material since 1970. With books like Card Craft, After Craft, and CAAN Craft, he has cemented his reputation as one of the most prolific, innovative card magicians of our time.
Mr. Hartman has announced that his last contribution will be Card Dodgery, and we are honored to be the publisher. You will find that this volume is a swan song for the ages, and a fitting end to an illustrious publishing career.
Card Dodgery is a handsome volume, with 383 pages and over 60 new effects and moves. At the conclusion of the book, we include a rare interview with the elusive Mr. Hartman; it's the first time he has ever done an interview of this nature for magicians.
Free download
The effects are, as always, fun, unique, easy-to-do, and completely deceptive. And here's the best part. When you purchase Card Dodgery from us, you will immediately get a FREE DOWNLOAD with Andi Gladwin performing and explaining nine items from the book. You will get to see just how great these effects look at performance speed while you are waiting for the book to arrive.