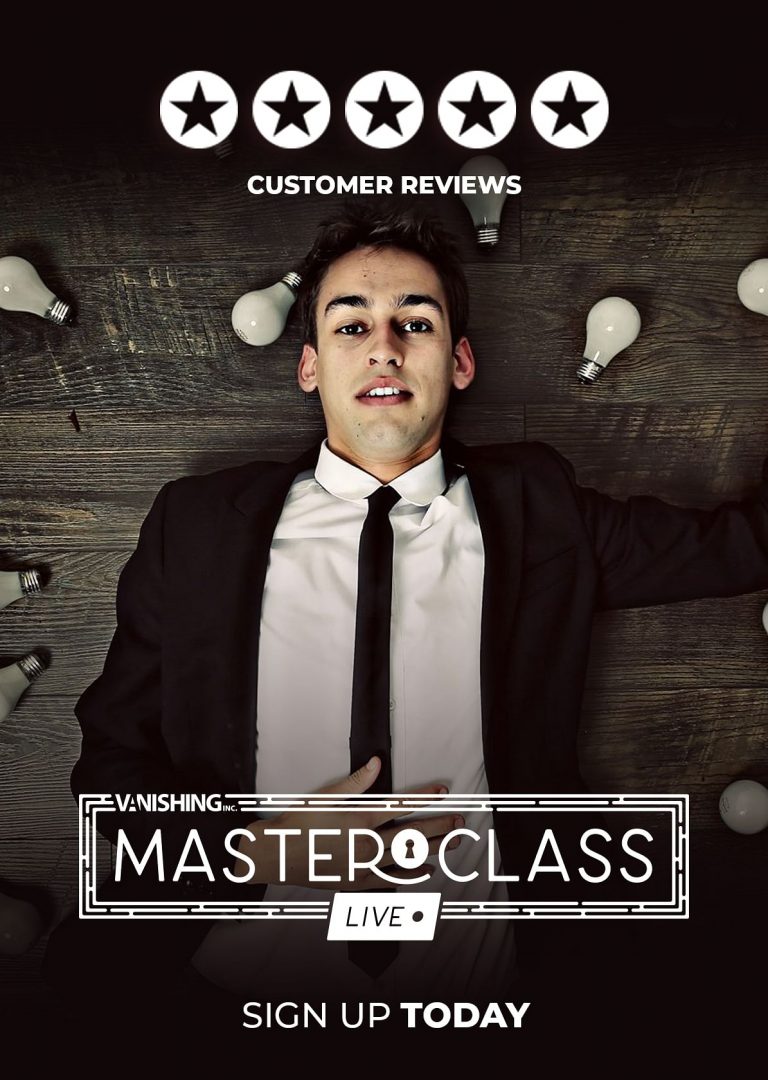 Blake Vogt ha's designed illusions for Dan White, David Blaine, and David Copperfield, and now he's going to share the secrets to his creative approach … with you.
Blake is a master of both parlor and close-up magic, and in his masterclass, he will share material for both venues. In addition to the material, you'll gain insight into how Blake creates amidst the constraints of a particular show or problem, and how he develops the material that goes into his own touring show. The scope of material will include card and non-card material, and no advanced knowledge is required for this course.
In this three-week course, you'll receive three one-hour lectures and three 30-minute moderated Q&A sessions from Blake Vogt on the first three Sundays in September 2020 at 4pm NYC time.
Week One (September 6th 2020)
Envelock
Fold Flat Card Box
Multiple Outs
Instant Origami T-Shirt
Magic consulting for magicians and movies.
Week Two (September 13th 2020)
How to split a card.
How to glue cards.
Brand New unreleased gimmick. "The Collapsing Card"
Bill Splitting / Basic Technique Explained
How to invent your own gimmicks.
Week Three (September 20th 2020)
Super Glued Fingers
Portable Production Box
How to walk through a playing card.
Rubber Band Thru Hand
Blake's creative process for inventing new magic and illusions.