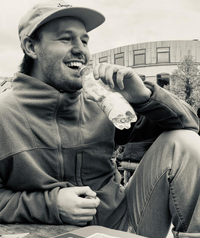 Due to some filming difficulties I have decided to switch up the schedule and put the bonus item up first.
This is Zee's handling of the one handed top palm. It is an incredible touch that improves the move 10 fold. Zee mentions that it might be difficult to do the move quickly but I have found it isn't hard to speed up the mechanics with a little adjusting and playing around with finger positions and tensions.
Zee is not only a beast with cards but if probably one of the best coin magicians in the world. More recently he has been the person to shine a light on some of Korea's top magicians through
lectures.