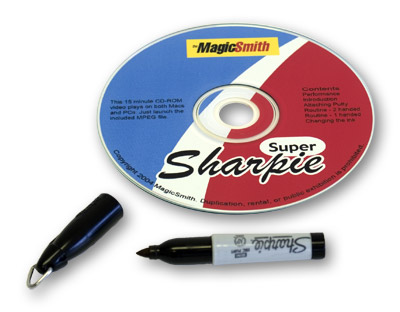 Like our regular sized Super Sharpie, this mini unit is a revolutionary redesign of mentalism's most potent weapon. It's so incredibly simple to use, you'll be performing mind boggling mental miracles just minutes after practicing with it.
With this portable and convenient pen, you'll ALWAYS have the uncanny ability to make jaw-dropping predictions – all without having to carry a full sized pen. Since this pen was intended for tasks 'on-the-go', you can pull it out any time, even in places you wouldn't normally be expected to have a pen on you, and appear natural. In short, it's the perfect spur-of-the-moment prop.
Also, because of the clip built into the cap of the pen, you can easily attach it on a backpack, a keychain or even around your neck. It's so small; you'll almost forget you have it on you!