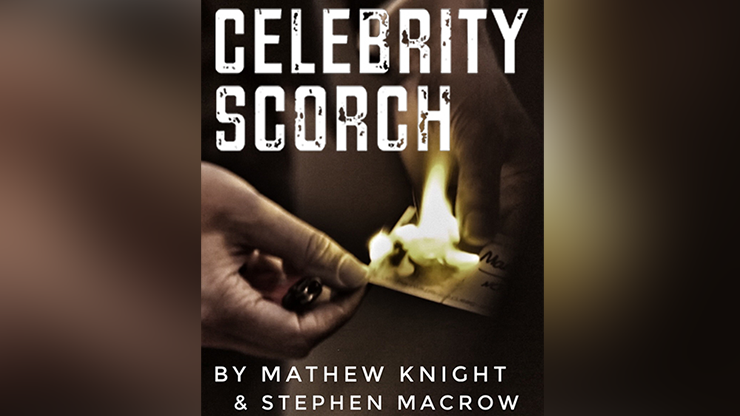 Make a scorched image of a celebrity appear in a burst of flames on the back of ANY blank, signed card!
A project more than half a decade in the making, Celebrity Scorched is a signature effect in the working set of one of the UK's top magicians Mathew Kight. Released in collaboration with Stephen Macrow, this powerful piece of visual magic has been refined over 100's of performances for live audiences.
Celebrity Scorched is one of the most unique ways to hand out a business card. This one-of-a-kind souvenir will leave every audience speechless and ensure they will always remember you
when booking their next event. This is a TRUE worker!